Now declared pandemic, the outbreak of the new coronavirus (COVID-19) that was first detected in China late last year has infected nearly 200.000 people in more than 150 countries.
The most common symptoms are fever and cough with a median incubation period of 4 days. The characteristic feature (and also the initial cluster observation that allowed the suspicion of a novel disease) is a development of pneumonia that, on chest computed tomography (CT), is seen as ground-glass opacity as main finding. Another characteristic feature is the frequent observation of lymphocytopenia (in 83.2% of the patients on admission).
As lung abnormalities may develop before clinical manifestations and nucleic acid detection, experts have recommended early chest computerized tomography (CT) for screening suspected patients.
The high contagiousness of SARS-CoV-2 and the risk of transporting unstable patients with hypoxemia and hemodynamic failure make chest CT a limited option for the patient with suspected or established COVID-19.
Lung ultrasonography gives the results that are similar to chest CT and superior to standard chest radiography for evaluation of pneumonia and/or adult respiratory distress syndrome (ARDS) with the added advantage of ease of use at point of care, repeatability, absence of radiation exposure, and low cost
According to new literature and use case of ultrasound in COVID-19 cases – D. Buonsenso, A. Piano, F. Raffaelli, N. Bonadia, K. de Gaetano Donati, F. Franceschi Point-of-Care Lung Ultrasound findings in novel coronavirus disease-19 pnemoniae: a case report and potential applications during COVID-19 outbreak and the findings of Dr Qian-Yi Peng & Li-Na Zhang and Dr Xiao-Ting Wang in the regard. Lung ultrasound allowed the identification of nCoV-19 infection at bed-side.
Lung ultrasound can have several other advantages, such as reduced health worker exposition to infected patients, repeatability during follow-up, low-costs and easier application in low-resource settings.
Which ultrasound scanner is used for COVID-19 Lung Ultrasound?
Lung ultrasound is performed with a portable convex probe (3.5 mHz) SIFULTRAS-5.42, wireless-connected with a tablet. Such a device minimizes the risk of contamination of devices and subsequent nosocomial spread.
Only two operators are needed for this procedure a physician and a nurse. In the isolation room respecting all the preventive measures for respiratory, droplet and contact isolation provided by the World Health Organization for the nCoV-19 outbreak.
The ultrasound probe and the tablet were put in two different sterile, plastic probe and tablet covers. The physician performs lung ultrasound using the wireless probe and, therefore, entering in contact with the patient. The nurse holds the tablet and is responsible to freeze and store images/videos, therefore not touching neither the patient nor anything else within the room.
At the end of the procedure, the tablet and probe can be sterilized in a dedicated area and put into two new sterile plastic bags.
The thorax needs to be scanned in the following 12 lung areas at bed-side: anterior superior and inferior, lateral superior and inferior, posterior superior and inferior, bilaterally. With informed consent obtained. Typically, the use of lung ultrasound is routinely included in the management of patients with respiratory conditions and approved by the Ethic Committee.
Characteristic findings of lung ultrasound includes the following:
Thickening of the pleural line with pleural line irregularity;
B lines in a variety of patterns including focal, multifocal, and confluent;
Consolidations in a variety of patterns including multifocal small, non-translobar, and translobar with occasional mobile air bronchograms;
Appearance of A lines during recovery phase;
Pleural effusions are uncommon.
Lung ultrasound documents signs suggestive for interstitial-alveolar damage showing bilateral, diffuse pleural line abnormalities, subpleural consolidations, white lung areas and thick, irregular vertical artifacts.
In their case report D. Buonsenso, A. Piano, F. Raffaelli, N. Bonadia, K. de Gaetano Donati, F. Franceschi solemnly assert that in the evaluation of a suspected or confirmed COVID-19 patient, particularly using pocket devices, has several implications.
Lung ultrasound reduces the number of health workers exposition to the COVID-19, this is a primary point since last data are clearly showing that, in most involved countries such as China and Italy, about 3 to 10% of infected patients are health workers and hundreds of them are in quarantine, determining a serious problems of health professionals' shortage. In most hospitals, this is generating problems in daily care of all patients (including non COVID-19 patients) and most nurses/doctors are performing non-stop clinical rotations; also, some Italian regions are evaluating the need to call back to work retired physicians.
Secondly, lung ultrasound can allow a first screening and discriminate low-risk patients. Third, portable devices are definitely easier to sterilize due to smaller surface areas. Fourth, lung ultrasound can be performed on bed-side. Having this opportunity would allow a safer discharge of patients.
Fifth advantage, lung ultrasound is radiation free and can be performed every 12 to 24 hours and would allow a close monitor of clinical conditions and also detect very early change in lung involvement. Sixth, lung ultrasound can be easily performed in the outpatient. (read more on the advantages COVID-19 Lung Ultrasound).
References: Findings of lung ultrasonography of novel corona virus pneumonia during the 2019–2020 epidemic, Point-of-Care Lung Ultrasound findings in novel coronavirus disease-19 pnemoniae: a case report and potential applications during COVID-19 outbreak, Can Lung US Help Critical Care Clinicians in the Early Diagnosis of Novel Coronavirus (COVID-19) Pneumonia?.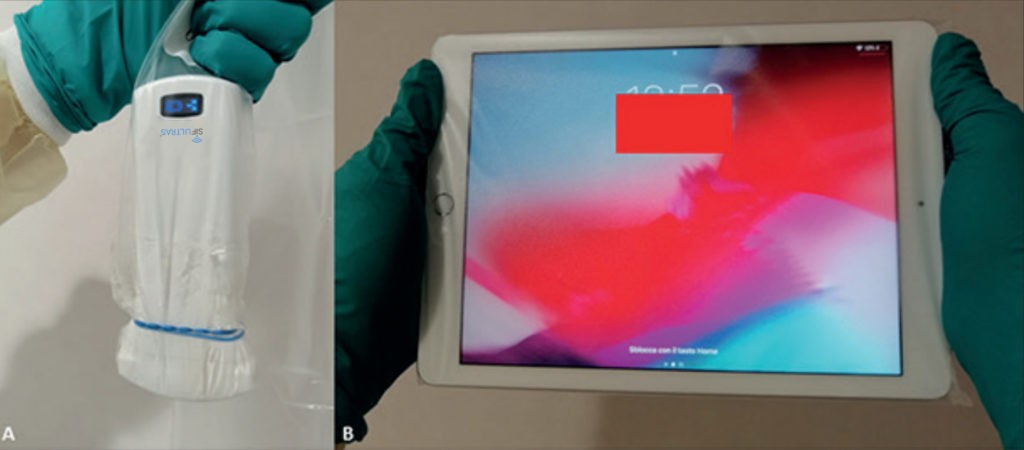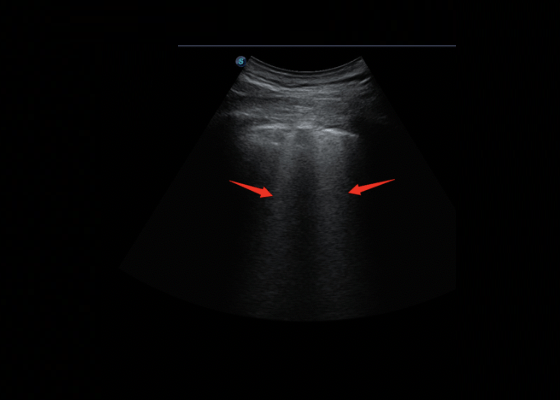 Disclaimer: Although the information we provide is used by different doctors and medical staff to perform their procedures and clinical applications, the information contained in this article is for consideration only. SIFSOF is not responsible neither for the misuse of the device nor for the wrong or random generalizability of the device in all clinical applications or procedures mentioned in our articles. Users must have the proper training and skills to perform the procedure with each ultrasound scanner device.
The products mentioned in this article are only for sale to medical staff (doctors, nurses, certified practitioners, etc.) or to private users assisted by or under the supervision of a medical professional.