Color 5-10 MHz Wireless Linear Ultrasound Scanner 128 Elements SIFULTRAS-5.38
An ultrasound scanner is the third eye of a doctor. The Color 5-10 MHz Wireless Linear Ultrasound Scanner 128 Elements SIFULTRAS-5.38  is a wireless ultrasound scanner. It allows the doctor to make clinical applications anywhere, anytime. The color linear SIFULTRAS-5.38 has 5-10 MHz frequency and 40-120mm.
Also, the SIFULTRAS-5.38 image mode is B, M and color. The B-mode or brightness mode: produced by scanning the transducer beam in a plane as shown in Fig. 1.13. It can be used for both stationary and moving structures such as cardiac valve motion. On the other hand, the M-mode or motion mode: it displays the A-mode signal corresponding to repeated pulses in a separate column of a 2-D image. It is mostly employed in conjunction with ECG for motion of the heart valves.
Consequently, the SIFULTRAS-5.38 is the leading modality in vascular access. For instance, Vascular cannulation: Intravenous (IV) cannulation is a technique in which a cannula is placed inside a vein to provide venous access. Venous access allows sampling of blood, as well as administration of fluids, medications, parenteral nutrition, chemotherapy, and blood products. Further, the SIFULTRAS-5.38 is used for calculation of the speed of blood flow in the vessel, valuation of blood flow in the arteries and veins of the body and to diagnose blood clots in the veins of the arms and legs.
The major advantage of ultrasound is the real-time availability that is particularly important for intraoperative imaging. Ultrasound is used as navigation tool in traditional surgical interventions and in guided biopsies, such as biopsy of breast tumors. SIFULTRAS-5.38 provides great internal detail when assessing soft tissue structures such as tendons and nerves. It can show the movement of a soft tissue structure such as a tendon, joint or an extremity.
SIFULTRAS-5.38
Besides, the SIFULTRAS-5.38 does not only serve cardiology but also orthopedy. The Color Linear ultrasound scanner provides qualitative and quantitative for musculoskeletal diagnosis. For example: Tendon tears, or tendinitis of the rotator cuff in the shoulder, Achilles tendon in the ankle and other tendons throughout the body, muscle tears, masses or fluid collections., ligament sprains or tears.
Using the SIFULTRAS-5.38 the physician can detect;  inflammation or fluid (effusions) within the bursae and joints,  early changes of rheumatoid arthritis, nerve entrapments such as carpal tunnel syndrome,  benign and malignant soft tissue tumors, ganglion cysts, hernias., foreign bodies in the soft tissues (such as splinters or glass), dislocations of the hip in infants,  fluid in a painful hip joint in children, neck muscle abnormalities in infants with torticollis (neck twisting), soft tissue masses (lumps/bumps) in children.
The SIFULTRAS-5.38 also is: 
Useful in reconstructive surgery for identification of perforators for a variety of flaps, (including the anterolateral thigh flap, the deep inferior epigastric perforator flap).
Reduce tissue trauma and improve skin contraction.
Panning lymphaticovenular anastomoses.
Study the integrity and rotation of breast implants.
The management of Breast Implant-Associated Anaplastic Large-Cell Lymphoma.
The evaluation of breast masses, including those that occur after autologous fat grafting.
To quantitate changes in fat volume after fat injection of the breasts and buttocks.
To measure decreases in thickness after nonsurgical fat reduction including cryolipolysis.
Evaluation of facial hyaluronic acid injection and subcutaneous thickness after botulinum toxin injection.
Screen patients for abdominal wall defects before liposuction or abdominoplasty.
To evaluate repairs of the rectus abdominis diastasis, and for seroma management.
Visualizing tendons and foreign bodies of the upper extremities and guiding injections.
Assisting surgeons who perform thoracic wall, paravertebral, and transversus abdominis plane nerve blocks.
Color Doppler Mode is needed to:
Give a visual overview of flow within the vessel or heart.
Rapid identification of vessels, valves, turbulent flow.
Evaluate flow direction and velocity.
Measure volume and percent vascularity when combined with 3D Mode.
Guidance for reproducible quantification of flow velocities using Pulsed-Wave Doppler.
Locate area of stenosis or thrombosis.
Determine the existence and amount of arterial plaques and associated turbulent flow.
Find small vessels such as mouse coronary arteries, femoral and arcuate arteries.
Evaluate blood flow after a stroke or other cases due to impaired blood flow.
Observe blood flow to major organs such as heart, kidney, liver pancreas, carotid, abdominal aorta, and others.
     Features:
Linear probe.
Frequency(MHz): 10MHz.
Bandwidth(MHz): 5-14MHz.
Length: 38mm.
Image Adjust: Gain, Focus, Harmonic, Denoise.
Application: Peripheral blood vessels, small part.
      Specifications: 
Scanning method: Linear.
Connection mode: WiFi with iOS and Android.
Software support system: Android.
Image mode: B,M,Color.
Probe type: Linear array.
Probe length: B,B/M,C,B+B.
Frequency bandwidth: 5-10MHz.
Elements: 128.
Channel: 32.
Power: built-in lithium battery.
Max depth: 12cm.
Measurement: distance, perimeter, area and advanced private measurement package.
Parameter: depth, gain and denoise.
Connection interface: micro USB.
Storage function: pictures and videos.
Duration of battery: B mode: 6Hrs.
Weight: 290g.
Others: using plane wave algorithm, even image.
Scan Result:
       Certifications: 
This product is not to be used in The US.
CE
ISO13485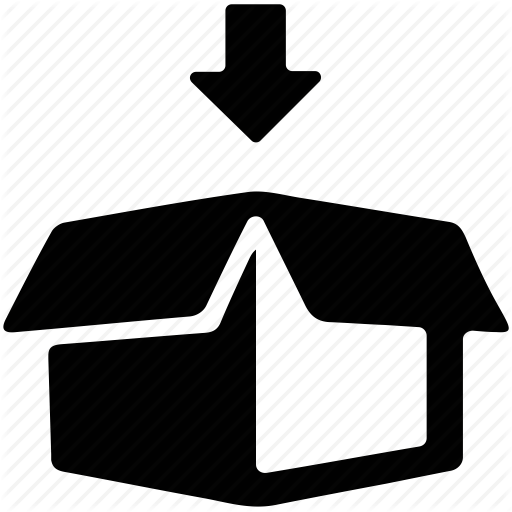 Color 5-10 MHz Wireless Linear Ultrasound Scanner 128 Elements SIFULTRAS-5.38
1 × USB Charger
12 Months Warranty










 
10 × We plant for you ten Trees 










 
× 10 Trees planted for one purchased item
One Tree Planted is on a mission to reforest our planet and provide education, awareness and engagement on the importance of trees in our ecosystem. It also has a social impact encouraging and giving incentive to low income people to plant Trees in their Area.
Reducing carbon footprint : A mature tree absorbs an average of 48 lbs of CO2 per year.
We give you the chance to participate and be part of this noble project. We plant Trees for you for each product you purchase from SIFSOF.
Let's re-Green our Earth together 🙂  



 …