Color Ultrasound Scanner: SIFULTRAS-4.0
       Features Of The Color Ultrasound Scanner: SIFULTRAS-4.0:
Multi-Platform And Multi-Terminal Display With Wifi Connection.
Real-Time Wireless Image Transmission.
Instant Use.
Advanced Digital Imaging Technology.
Passed IPX7 Waterproof Test.
Small and Light.
Applicable In Emergency Clinics, outdoors and Vet Inspections.
Intelligent Terminal Platform.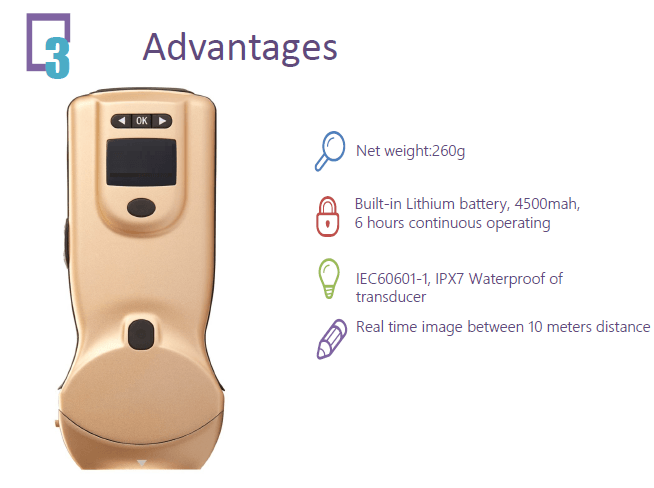 Scan mode: Electronic array.
Elements: 80.
Display mode: B, B/M.
Performance: 4H for B Mode & 2.5H for CF Mode
Frequency: 5_10 MHz.
Dimensions: 170mm(L)x75mm(W) x25mm(H).
Depth: 0-100mm.
OS: Apple iOS ,Android , Windows and UNIX.
Image Frame Rate: 12f/s.
Measure: distance, area, obstetrics, abdomen.
Standard Frequency: 7.5Mhz.
Channels: 24.
Battery: 3.7V, 4500mAh.
Weight: 260g.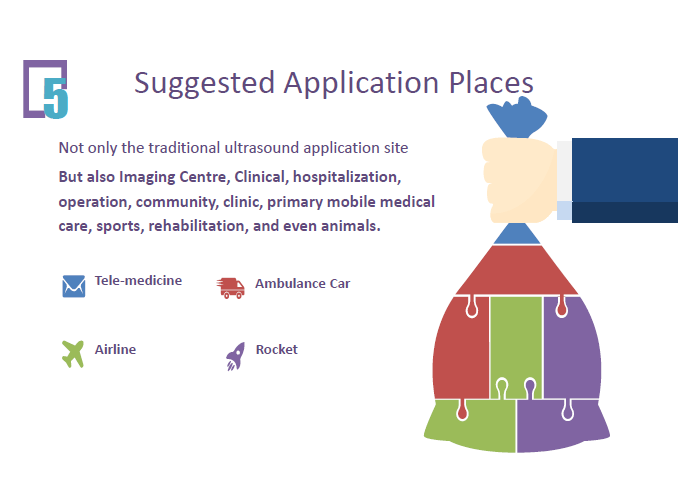 Certifications: 
CE
ISO13485
This product is not to be used in The US .
Color Ultrasound Scanner: SIFULTRAS-4.0.
12 months warranty.
10 × We plant for you ten Trees  



× 10 Trees planted for one purchased item
One Tree Planted is on a mission to reforest our planet and provide education, awareness and engagement on the importance of trees in our ecosystem. It also has a social impact encouraging and giving incentive to low income people to plant Trees in their Area.
Reducing carbon footprint : A mature tree absorbs an average of 48 lbs of CO2 per year.
We give you the chance to participate and be part of this nobel project. We plant Trees for you for each product you purchase from SIFSOF.
Let's re-Green our Earth together ? 
 …