ECG+PPG Monitor health tracker : SIFIT-8.0
ECG+PPG Monitor health tracker : SIFIT-8.0, With TI chips from USA which is medical level for military using. It track steps, calories, distance, sleep also with call/SMS/App vibrate notifications, Heart Rate, Blood Pressure and ECG HRV data. Adding your contacts into "care" list to share the health data each other. No matter how far depart you and your family, Just wear the bracelet, You can care more about your family or friends!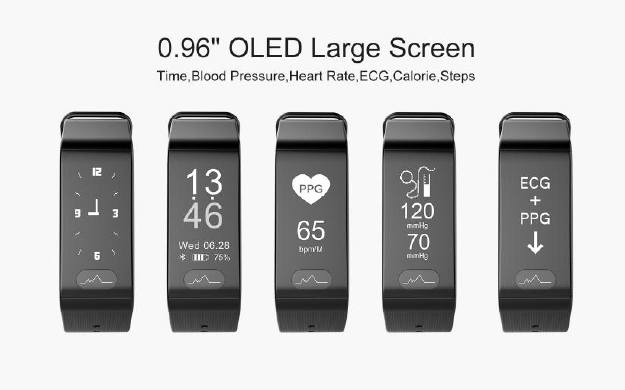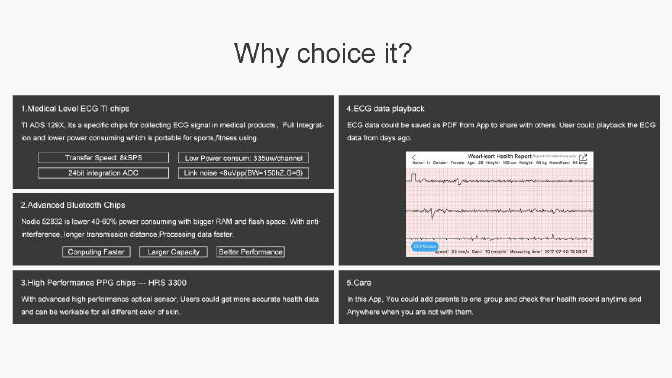 Features:
1. Steps, Calories, distance, Time, clock, Selfie Camera, Wrist sense
2、Sleep monitor
3、Call/SMS, WeChat, whats app Facebook,Twitter Reminder
4、App name : GoHeart
5、ECG/PPGn (Electrode+Optical) for blood pressure and
Heart rate monitor
6. Screen touch
7. Hourly measurement
8. Temperature
9. Health Group
Parameters:
1、Bluetooth
0.96″OLED screen
3、Support Android 4.4、IOS8.0 system above
4,Support English, Japaniese,
Germany,Portugal, Spanish,Korean
5. TPU strap material, Clip Charge
New Technology Heart Rate Test
PPG (Optical Sensor) + ECG ( Dry Electrode Technology)
Our New Technology is using  Dry Electrode Technology can accurately obtain the body's ECG  signal Data from a professional point a view to convince you.  You can immediately get accurate ECG signal and heart rate data on Application to share with your family or doctor anytime, anywhere!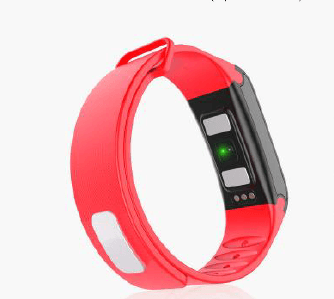 PPG function:  Dry Electrode Technology
The ECG PPG heart rate monitor allows you to capture your ECG data in less than 30 .Dry systems are subject to several challenges. First, the sensor must be specially designed to directly touch scalp or skin, even through thick hair. Second, the sensor must remain securely in place in order to minimize artifacts and noise. Finally, the electronics must tolerate high contact impedances – 100-200x higher than wet – while rejecting noise and interference.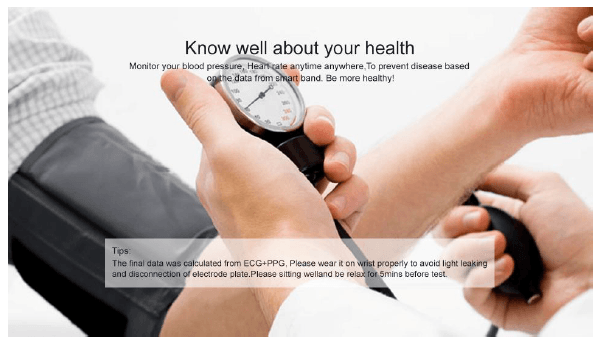 ECG ELECROCARDIOELECRIC Monitor
The Bio-Electricity is generating from each heart beating by the pacemaker atrium and ventricular. ECG is calculated from that changes of it.
According to the Medical testing. Put a finger on Electrode plate  of our SIFIT-8.0 while wear on wrist to produce to produce bioelectricity throgh the body circulation to detect the data generated.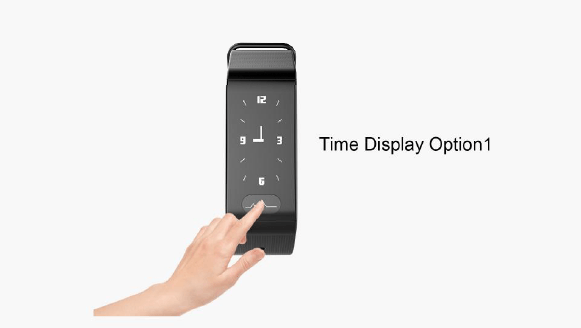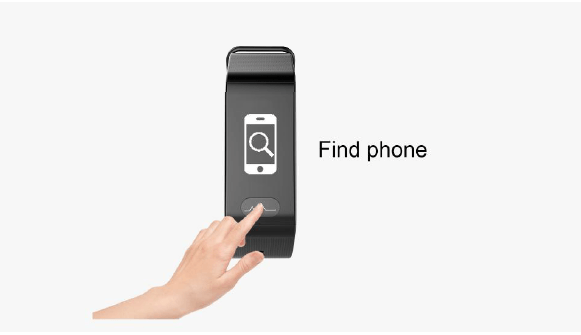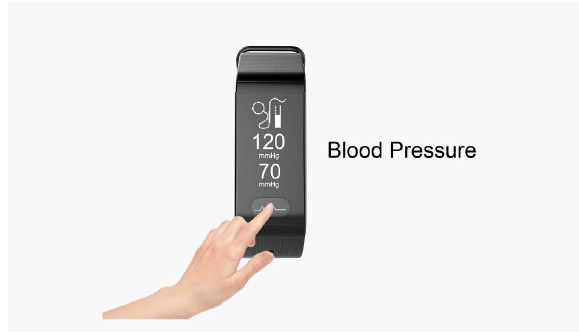 ECG+PPG Monitor health tracker : SIFIT-8.0
Specifications:
Product Weight
7 days Standby Time
258*20*11 Product Size
Black, blue, red Color Available
ECG+PPG Monitor health tracker : SIFIT-8.0
Related:
Wearable Technology in Healthcare