Handheld Infrared Medical Vein Finder SIFVEIN-6.2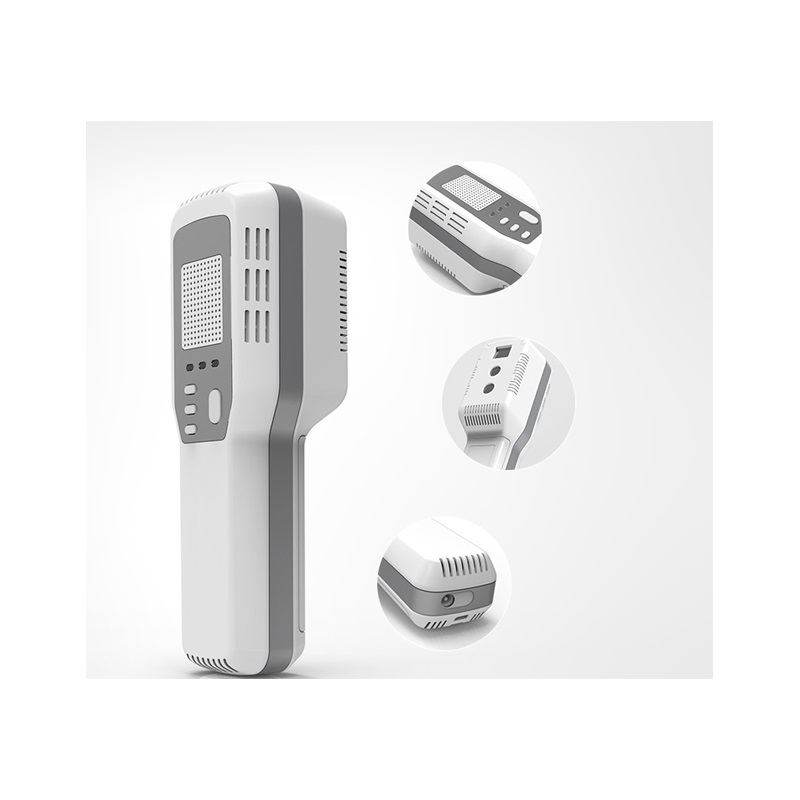 Blood transfusions, tests, surgery, donation, cancer treatment – these are only a few of the many procedures which make finding veins and inserting needles into people necessary. Discover how the vein finder SIFVEIN-6.2 revolutionized the way we find veins and inject patients more effectively…
        Features:
Extremely light and easy to use
Small size / easy to carry
Lasts up to 90 minutes on one charge
Fully charged in 5 minutes
Adjustable brightness
Delivered with tripod
Methods for identifying a vein for intravenous injections and testing have remained fairly unsophisticated – a tourniquet is applied to the upper arm; the patient kneads a soft object to gently pump the veins and a health practitioner palpates the arm and looks for a soft viable vein. While many nurses have this procedure down to a fine art, searching for veins can be time consuming and misses do happen.
Hence, the SIFVEIN-6.2 vein finder is a piece of equipment that helps health practitioners locate veins easily. The vein projection technology uses safe non-invasive infra-red light to project a processed image of the patient's veins onto the back of their hand.
       Specifications: 
Type: vein finder SIFVEIN-5.6.
Optimal image distance: 300mm±30mm.
Alignment Accuracy: 25VA.
Infrared Energy:  <200mW/㎡.
Power source: rechargeable Lithium battery.
Battery: 3000mAH,work more than 100
Projection: DLP projection.
Projection mode: normal mode, green light mode, depth recognition mode, reverse mode, adult & kids switching mode.
Scattering light source: Near-infrared light wave  940nm & 850nm.
Imaging speed: ≤25 frames/s.
Optimal imaging distance: 300mm±30mm.
Image resolution: 360×240.
Alignment precision: ≤0.3mm.
Working Temp.& Humidity: 0℃~45℃,≤80%RH.
Battery: DC7.4V 6000mAH.
Direction Regulation: Any direction.
Infrared radiation energy: ≤50μW/m2 reference to natural light.
Brightness: ≤1500Lux.
Rated Power: 25W.
Vein recognition depth: 10mm.
Battery-powered working time: ≤200mins.
Continuous working time: >4h.
Charging Time: 8h.
Storage temp.& humidity: -10℃~45℃,≤80%RH.
Adapter: DC 12V,AC 220V 50Hz.
Main Size: 22cm * 6.5cm * 6.3cm
Main Weight: 0.4KG.
Stand : size:63cm*50cm*48cm
Furthermore, since it is hard to locate and trace veins of the obesity and some infants, venipuncture has become an increasingly challenging field for medical practitioners and brings great pains to the patients during injection or blood-drawing.It is not surprising if a medical practitioner cannot find blood veins accurately. Thereof, the rate of successful venipuncture for the first time is as law as 70%.To help medical personnel to locate blood veins easily.


            Vein Finder SIFVEIN-6.2:
  To break it down, the SIFVEIN-6.2 Vein Finder works because human Hemoglobin found in blood has a higher absorption of infrared light than surrounding tissue and muscle. This allows up to 80% of invisible veins to be projected as shadows which distinguishes them. The device also shows at what depth hidden veins are lying at giving nurses all the information they need to complete the procedure.
Further, tests by different Red Cross groups have found that the method is safe and more importantly it reduces anxiety among donors, patients and children, making the injection process more comfortable and less daunting. It also saves doctors and nurses crucial time in trauma situations where every action and response needs to be stream-lined, efficient and quick.

       Applications:

Consequently, the Vein Finder SIFVEIN-6.2 is designed on the principle that hemoglobin has a stronger absorption under near-infraded light. After the photosensitive element acquires the infrared image of the skin, the product maps the outline of the vein through a series of digital image processing.Then, the projector projects the image on the surface of human skin to restore vein distribution. The vein finder SIFVEIN-6.2  is easy and simple to operate. Qualified medical personnel can easily locate for venipuncture by observing the vein image.     
SIFVEIN-6.2 Stand (Optional)

       Certifications:
CE.
ISO.
THIS PRODUCT NOT TO BE USED IN THE US.
Handheld Infrared Medical Vein Finder SIFVEIN-6.2
User Manual.
12 Months warranty.