Intelligent Humanoid Reception Telepresence Robot SIFROBOT-5.0
Telepresence robot SIFROBOT-5.0 is a multi-functional robot designed by SIFSOF LLC to perform professional service functions.
Many functions can be given to Telepresence robot SIFROBOT-5.0 : welcoming customers, acting as a guide in theaters, selling cinema tickets, showing seats to customers in restaurants and taking orders from them, informing in airports and train stations, etc.
Telepresence robot SIFROBOT-5.0 is the center of attention in exhibitions, congresses, fairs, helping us to show products and offering information to clients.
In addition, the telepresence robot SIFROBOT-5.0 can be very useful in banks by helping you to avoid the queues that often occur at peak times. Also, in supermarkets and shopping centers, the intelligent robot displays products in different lines and informs users where the stores they are looking for are located.

       Services offered by the telepresence robot SIFROBOT-5.0 :
Greeting the visitors with a warm welcome.
Providing information to customers.
Providing the necessary instructions to visitors trying to locate a building or a specific location.
Providing contacts for conferences and events.
Being an assistant to visitors of all ages.
Responding promptly to customer questions.
Managing and resolving customer complaints.
Giving the possibility to customers to obtain and evaluate all the relevant information to handle the queries of products and services.
Providing pricing information and delivery times.
Promoting business and products.
Interacting professionally with clients.
Entertaining customers.
   Telepresence robot SIFROBOT-5.0 is essential to service advanced business solutions.
It contains several sensors distributed in different areas, allowing you to perform surprising actions. All of this is possible thanks to the artificial intelligence that it has incorporated. Furthermore, the humanoid robot  is useful for managing queries, sorting customer data, making calls, managing queries, recording data for billing, answering business questions and job inquiries.
   Face recognition, voice recognition and navigation.
The telepresence robot SIFROBOT-5.0 is very friendly and pleasant that it's much more than a bot. It is an authentic humanoid companion created to communicate with you in the most natural and intuitive way, through body movements and voice.
The humanoid robot can recognize your face and voice. It can hear you and, in turn, can move autonomously while avoiding obstacles. Before moving, SIFROBOT-5.0 carries out a whole route planning through its navigation system. It can also be customized by downloading the software applications.
Your robot evolves with you, SIFROBOT-5.0 gradually starts to remember your personality traits, your preferences, and adapts to your tastes and habits.
   Recognition Technology.
The humanoid robot SIFROBOT-5.0 recognizes you by seeing you, using advanced facial recognition technology to identify different characteristic features in you.
   Sound Technology.
You can listen to music through the intelligent robot's 360 ​​° sound level, in events. It has different voice output nodes and a soft general sound that can be heard clearly even in noisy areas.
   Navigation and Positioning.
Depth perception, high precision radar sensors, better navigation, positioning and avoidance technology.
The SIFROBOT-5.0 can move freely even in complex environments such as restaurants.
When the client arrives in the way of the telepresence robot SIFROBOT-5.0, the bot automatically stops and says:
"Excuse me, you are in my navigation area".
   Cloud system process functions.
The purpose of cloud computing is to allow users to benefit from all this new technology derived from artificial intelligence.
Additional service platform,  humanoid robot SIFROBOT-5.0 offers various services for commerce (payment / printing / photo printing / reception ) with flexibility of expansion and connectivity of devices.
The emotion and expression processor has been designed to identify your emotions and to select the most appropriate behavior to each situation.
Based on your voice, the expression on your face, your body movements and the words you use, SIFROBOT-5.0 will interpret your emotions and will offer you the appropriate reaction, accordingly.
It will also respond personally to the mood of the moment, expressing itself through the color of its eyes, its 13.3″ tablet or its tone of voice.

       Specifications:





Certification:
CE.
FCC.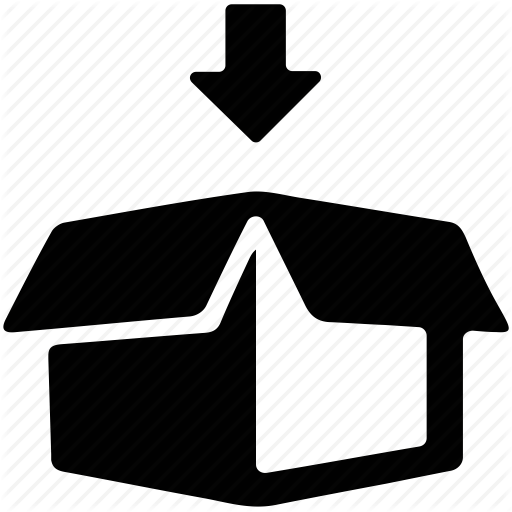 Intelligent Humanoid Reception Telepresence Robot SIFROBOT-5.0
12 Months Warranty
30 × We plant for you thirty Trees 































 
× 30 Trees planted for one purchased item 
One Tree Planted is on a mission to reforest our planet and provide education, awareness and engagement on the importance of trees in our ecosystem. It also has a social impact encouraging and giving incentive to low income people to plant Trees in their Area.
Reducing carbon footprint : A mature tree absorbs an average of 48 lbs of CO2 per year.
We give you the chance to participate and be part of this noble project. We plant Trees for you for each product you purchase from SIFSOF.
Let's re-Green our Earth together 🙂  



 …