Portable Convex Ultrasound Scanner: SIFULTRAS-9.4
November 1, 2017
Color Transvaginal Ultrasound Scanner 6" Touch Screen, 4-9 MHz, SIFULTRAS-1.3
November 2, 2017
Description
Portable Linear Ultrasound Scanner: SIFULTRAS-9.5
The Linear Ultrasound Scanner SIFULTRAS-9.5 is a new handheld medical-imaging device that can make accurate and reliable medical Ultrasounds.
This USB Ultrasound Scanner provides clarity and rapid imaging for intervention guidance. Also, this device automatically syncs data to your private cloud for telemedicine and mobile telemedicine.
Moreover, This Portable Ultrasound Machine supports Android OS  , enabling the healthcare taker to perform ultrasound scannings whenever and whenever necessary , thanks to this  USB Ultrasound Scanner's portability.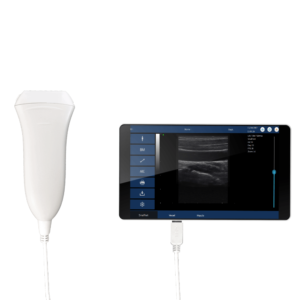 Features:
Incredible image quality and low power consumption.
Digital beaming.
Real-time updates on your tablet
Freeze/real-time image storage, multiple image formats s(png, jpeg…).
USB Disk Storage, and DICOM 3.0.
Plentiful Report Templates.
Editing and Saving Report Functions.
Humanized Ultrasound interface design.
Easy to operate.
English/Chinese Language.
Image Optimization: Contrast Adjustment, Brightness Adjustment, Gamma Adjustment, Intelligent Noise Reduction.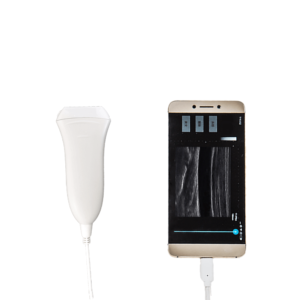 Specifications:
Operating system: Android / Windows.
Scanning mode: Electric linear.
Display Modes: 2D, B, B/B, B/M, 4B.
Gray scale: 256.
TGC adjustments: 8.
Cine loop: 512 frames.
Gain: 0-100dB Adjustable.
Central frequency: 7.5MHz(5-10MHz).
Depth:  30~120mm.
Port: Type-C / Type-A.
Net weight: 0.2 Kg.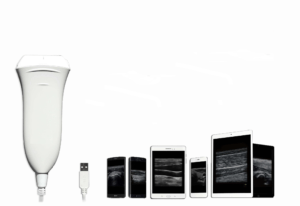 Certifications:
CE
ISO 13485
This product is not to be used in  The US .
Portable Linear Ultrasound Scanner: SIFULTRAS-9.5.
12 months warranty.
WooCommerce Product Attachment