Mini Linear Probe Wireless Portable Ultrasound Scanner 10 MHz 128 Elements SIFULTRAS-5.32, FDA Cleared

Ultrasonography is a well-established diagnostic technique and the initial screening procedure of choice in a variety of clinical situations. Its non-invasive nature makes it particularly suitable for the investigation of elderly patients. Our Linear Ultrasound Scanner SIFULTRAS-5.32 with 10 Mhz ultrasound frequency  provides useful information in confirming or refuting a suspected diagnosis.
Thanks to this Color Ultrasound Probe's light and small design, it is easy to carry and fits right into your pocket. The New mini Linear Probe Wireless Portable Ultrasound SIFULTRAS-5.32 gratifies you with wireless Freedom as it connects to your tablet or smartphone. And it is IOS and Android compatible. Mini Linear Probe Wireless Portable Ultrasound transfers scan images through WiFi into your smart terminal. Furthermore, the SIFULTRAS enables clinicians and patients to see the impact of treatments often before visual signs are apparent.
 The Mini Linear Probe Wireless Portable Ultrasound also provides physicians with tools that can increase diagnostic confidence, improve efficiency, and decrease overall medical costs. The Mini Linear Probe Wireless Portable Ultrasound is inexpensive and portable, making it easy to use in doctors' offices and hospital wards. It works on a built-in and replaceable battery, a single charge can hold up to 90 minutes of successive scanning.
The device's platform is heavily software-based and it is highly useful in The medical arena as it provides more accurate and quicker diagnoses. This device has helped physicians and Doctors in providing more accurate needle placement for procedures such as peripherally inserted central catheter (PICC), intraveineous injection (IV), vein finder prior to injection and other interventions…
      Features:
Works on Tablet or Smartphone.
Built-in and replaceable battery.
Advanced digital  imaging technology, clear image.
High cost-effective.
Wireless connectivity, easy to operate.
Small and  light , easy to carry.
Applicable in emergency, clinic, outdoor and vet inspection.
Intelligent terminal platform, powerful expansion functions on application, storage, communication and printing.
     Specifications:
Scanning system : Electronic array scanning.
Frequency : 10MHz.
Linear.
128 Elements.
Depth : 20mm~55mm , Adjustable.
Field of view(convex array) : 80 degree.
Screen : Smart phone or tablet screen.
Supporting system : Apple IOS & Android. Tablet or Smartphone. (Windows system coming soon).
Display mode : B.
Frame rate : 12f/s.
Image gray scale : 256 level.
Image Storage : intelligent terminal platform, powerful expansion functions on application, communication, printing and storage devices used by customers (mobile phones,Tablet PC) .
Useful in in emergency, clinic, Gastroenterology, gynecology, plastic surgeries, EMS, outdoor/indoor, anesthesia, nursing.
Power : by built-in battery.
Power consumption : 10W (unfreeze) /4W (freeze).
Battery working time : 3 hours.
Size : 156mm×60mm×24mm.
Weight : 308 gram.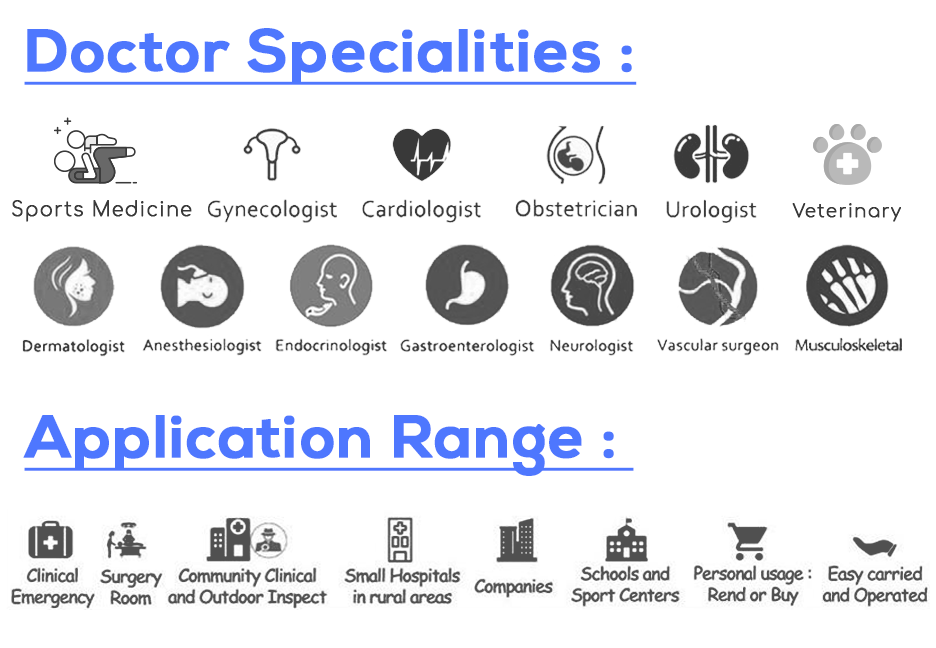 Certifications: 
CE
ISO13485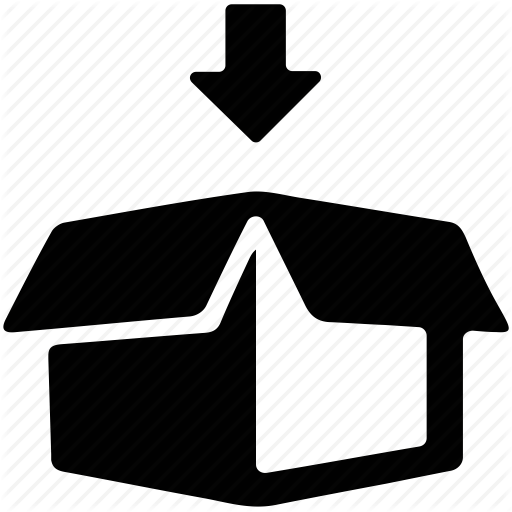 Mini Linear Probe Wireless Portable Ultrasound SIFULTRAS-5.32 10 MHz 128 Elements
1 × USB Charger
1 × Wireless Charger (Optional)
12 Months Warranty











10 × We plant for you ten Trees 










 
× 10 Trees planted for one purchased item
One Tree Planted is on a mission to reforest our planet and provide education, awareness and engagement on the importance of trees in our ecosystem. It also has a social impact encouraging and giving incentive to low income people to plant Trees in their Area.
Reducing carbon footprint : A mature tree absorbs an average of 48 lbs of CO2 per year.
We give you the chance to participate and be part of this noble project. We plant Trees for you for each product you purchase from SIFSOF.
Let's re-Green our Earth together 🙂 



 …