GPS Wristband Pedometer with Heart rate & Blood pressure Monitors: SIFIT-7.98
September 29, 2018
Digital Kitchen Scale Digital Spoon Scale Electronic : SIFSCAL-3.6
October 6, 2018
Description
Portable Pocket Vein Finder : SIFVEIN-5.6
The Portable Infrared Vein Finder: SIFVEIN-5.6 is the most simple tool to help anyone locate veins beneath the skin. Its humanized and lightweight design makes it extremely easy to carry and ideal for any situation.The Vein Detector consists of a LED infrared light that is held over the skin. The Hemoglobin in the blood absorbs the light and as a result the veins appear in contrast on the surface of the skin, making it possible for the Venipuncture operation taker to have a full visual of them. Besides that, The Vein Illuminator has a proven Increased visibility of veins. Not to mention that this Vein Detector is noninvasive and painless. Also, this device helps in avoiding unnecessary pain and stress for the patient (and caregiver). Apart from that, this product reduces the waste of needles, syringes. And finally, saves time.
Since the Vein Finder's introduction to the market , it has become a crucial device used by doctors all around the world, for its important role in locating very hard-to-find veins.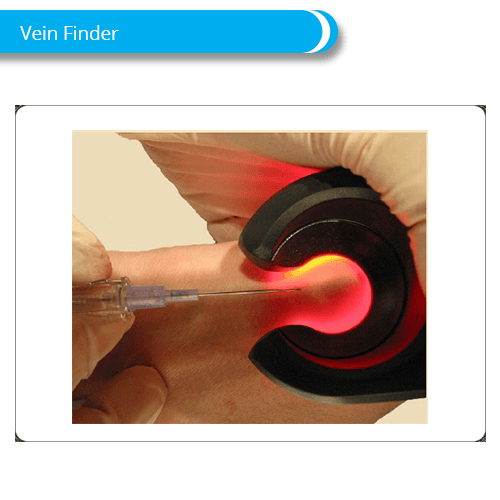 Features Of The Vein Detector:
Low maintenance.
Low power consumption.
Excellent functionality.
Ideal for Infants, Adults, Dark-Skinned Individuals.
       Specifications:
Brand: SIFVEIN.
Type: Portable, Handheld.
Detection: Peripheral Veins.
Number of LEDs: 20
Ring Diameter: 21mm.
Weight: 70g.
Size: L x B x H: 88 x 56.5 x 21.3mm.
Batteries: 2 NOS AA 1.5 V.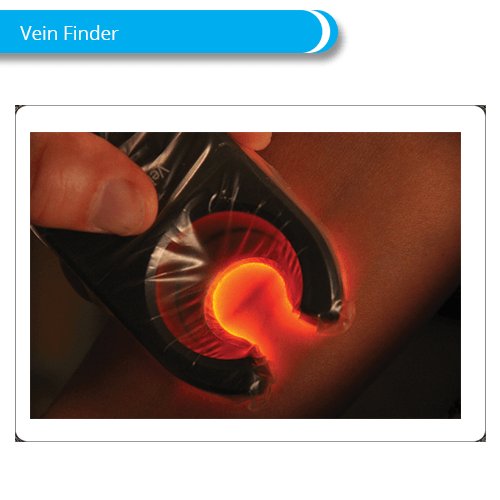 Certifications:
CE
ISO 13485
THIS PRODUCT NOT TO BE USED IN THE US.
Portable Infrared Vein Finder: SIFVEIN-5.6.
12 months warranty.