Handheld Ultrasound Machine SIFULTRAS-9.5
The SIFSOF is developed aim to create a new handheld medical-imaging device that can make medical ultrasounds significantly cheaper and more efficient. ,you could hold  this compact and versatile new ultrasound device, upon with a special ultrasound scanner/transducers to a person's chest, neck, abdomen or any part on the body skin, can create vivid, moving, clear images of what's inside in real time
·        Clear and rapid imaging for intervention guidance.
·        Automatically syncing data to private cloud for telemedicine and mobile telemedicine.
·        Android sw operation system to make the applications easy for extendable.
·        Enables ultrasound whenever and wherever necessary.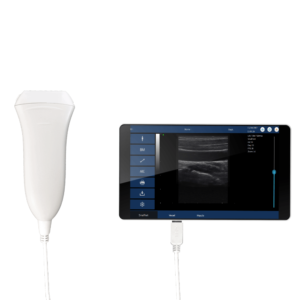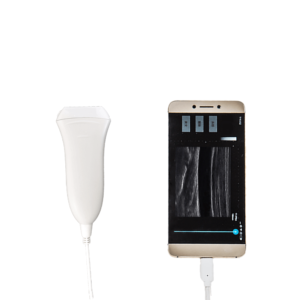 Incredible image quality and low power
Digital beaming forming, continuous dynamic focusing, and dynamic apodization. SIFULTRAS portable ultrasound transducers and app include decades of expertise and innovation in ultrasound imaging to help you make fast, informed decisions.
Real-time updates to your tablet
Freeze/real-time image storage, multiple image format storage such as png, jpeg and so on. Maximum 512 frames cineloop storage, USB disk storage, and DICOM 3.0.
Plentiful  report template, editing and saving report function.
Humanized ultrasound interface design, easy to operate
-English / Chinese, customized language available.
-Imaging Optimizing: Contrast adjust ment, brightness adjustment, Gamma adjustment, intelligent noise reduction, and abundant color package.
-Besides normal measurement, support professinal measurement including Abdominal, OB/GYN, Urology, Small Parts, and so on.
-Application Range of Linear Array Probe Ultrasound Scanner,SIFSIFULTRAS-9.5
In emergency clinical, hospital ward inspection, community clinical and outdoor inspect, small hospitals in rural areas, in companies, schools & sport centers, personal usage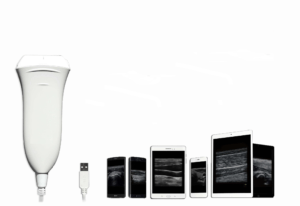 Specifications of linear Probe Ultrasound Scanner, SIFULTRAS-9.5:
Operating system: Android / Windows
Scanning mode: Electric linear
2D, B, B/B, B/M, 4B
Gray scale: 256
Scanning depth: 30mm – 240mm
TGC adjustments: 8
Cine loop: 512 frames
Gain: 0-100dB adjustable
Central frequency: 7.5MHz(5-10MHz)
Depth:   40~100
Port: Type-C / Type-A
High resolution imaging for shallow applications: Soft Tissue,
Vascular, Superficial, Musculoskeletal, and Lung
>Certifications 
CE
ISO13485
This product is not to be used in  The US .