Portable Linear Ultrasound Scanner SIFULTRAS-5.15 For Vascular Surgeon
An ultrasound scanner is the third eye of a doctor. The Portable Linear Ultrasound Scanner SIFULTRAS-5.15 allows the doctor to make clinical applications anywhere, anytime.
The Portable Ultrasound Scanner SIFULTRAS-5.15 has 7.5 MHz frequency and 2.5 – 5.5 cm Depth.
The major advantages of the SIFULTRAS-5.15 is its dynamic and accurate devaluation of the scanned body organ, compared to its symbolic price.
Further, The Portable Ultrasound SIFULTRAS-5.15 is now the imaging modality of choice for evaluating the body organs that it is applied on. It has enabled detailed depiction of the inner venous structure for the doctor to operate on.
       Applications:
Anesthesiology:
Central Venous Catheter Access.
Vascular Access.
Oncology:
Basilic Vein.
Median Cubital Vein.
Cephalic Vein Access.
Urology:
Emergency Cases:
Femoral Vein.
Femoral Artery.
Cannulation.
       Features:
Needle Insertion Guide.
Easy and Direct Operation.
Light-Weight: 1.1 Kg.
Long Battery Life.
Adjustable Image: Gain Focus.
Easy Diagnostic and Operation For Vascular Surgeons, Veterinarians…
       Specifications:
Display Mode: B Mode.
Frequency: 7.5 MHz
Measures: Depth, Length, Area, Angle.
Image Frame Rate: 30 fps.
Screen: 7 Inch LCD Screen.
Dimensions: 366*330*76 mm.
Depth: 2.5 – 5.5 cm.
Battery Life: 3 – 6 Hours.
Net Weight: 1.1 Kg.
Scan Results: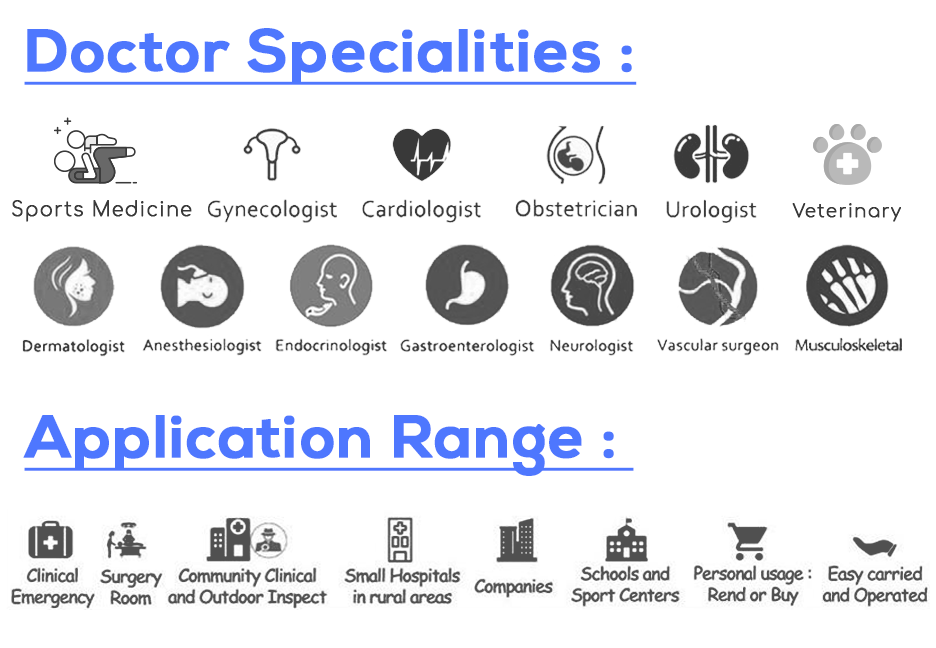 Certifications:
CE
ISO13485
This product is not to be used in the US.
Portable Linear Ultrasound Scanner SIFULTRAS-5.15 For Vascular Surgeon.
12 months warranty.










10 × We plant for you ten Trees











× 10 Trees planted for one purchased item
One Tree Planted is on a mission to reforest our planet and provide education, awareness and engagement on the importance of trees in our ecosystem. It also has a social impact encouraging and giving incentive to low income people to plant Trees in their Area.
Reducing carbon footprint : A mature tree absorbs an average of 48 lbs of CO2 per year.
We give you the chance to participate and be part of this noble project. We plant Trees for you for each product you purchase from SIFSOF.
Let's re-Green our Earth together 🙂 



 …