Smart Watch Wearable Bluetooth Kids GPS Watch Tracker : SIFWATCH-1.1
October 6, 2018
Vein Finder, Vein Viewer Medical projection : SIFVEIN-5.8
October 8, 2018
Portable Near Infrared Vein Finder : SIFVEIN-5.7
$3,900.00
Type:  Portable Near Infrared Vein finder
Light type :  Near Infrared
Color : White & Pink
Condition : New
Main wavelength of light source : 750~950nm 
Application: infant, the elderly, edema, obesity, anemia, hypopiesia..
For quantity discounts Please call : +1-323 988 5889
Description
Portable Near Infrared Vein Finder/led light medical projection vein finder : SIFVEIN-5.7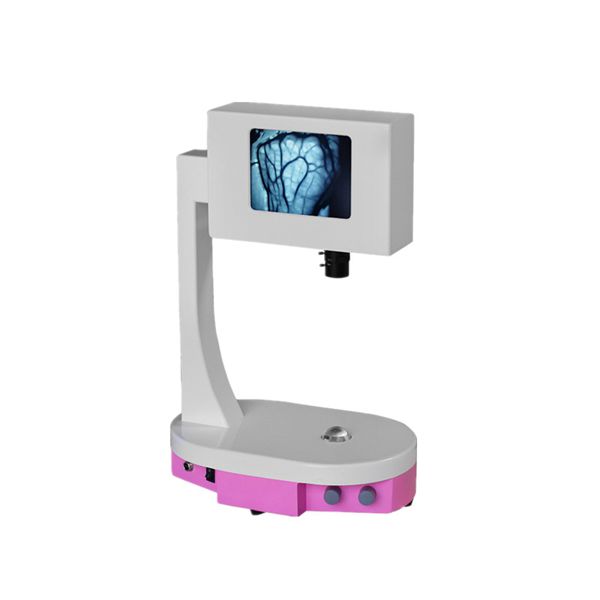 Introduction:
Traditional venipuncture is mainly counted on doctors and nurses' eyes and experience. When vein is not so obvious, it is very difficult to success on venipuncture, especially to find out deep vein. Many times try on venipuncture will cause huge mental stress on both patient and medical staff, and at the same time, it increases the pain on patients, especially for children. The vein finder can significantly improve the venipuncture success rate by providing the real-time, accurate and clear imaging of superficial veins. This can shorten puncture time and reduce patients' trauma, pain and infection risk.
Features 1 Adopting narrow band infrared light source, no harm to human, no radiation, no heat, no hurt to eyes; 2 Adopting 3,000,000 pixel vary power lens can display enlarged image clearly which can supply accurate basis for venipuncture; 3 ion to adjust the switching between vein display and background color. The combination of the three light color modes gives the user more realistic, clearer, and more accurate venous vessel positioning during clinical use.
Application:
infant, the elderly, edema, obesity, anemia, hypopiesia, etc
Parameters
Wave length 750~950nm Camera infrared specialized cameral, image resolution≥480TVL Camera illumination ≥0.01Lux SNR(Signal to Noise Ratio) 50dB Camera Lens high sensible infrared lens, 3,000,000pixel, 7-22variable-focus Screen 5.5'' industrial LCD display Screen contrast 600:1
Technical  Parameters 
Wave length 750~950nm
Camera infrared specialized cameral
Image resolution≥480TVL
Camera illumination ≥0.01Lux SNR(Signal to Noise Ratio) 50dB
Camera Lens high sensible infrared lens, 3,000,000pixel
7-22variable-focus Screen 5.5'' industrial LCD display
Screen contrast 600:1
Advantages