Handheld Medical Vein Finder Vein Viewer SIFVEIN-6.2
October 13, 2018
New Portable Ophthalmic A-Scan Ultrasound/Eye Ultrasound Scanner : SIFULTRAS-8.23
November 12, 2018
Description
Portable vein viewer veins identifying for injection & venipuncture : SIFVEIN-5.9
Product Feature
1. It has three modes: normal mode (white light), round mode (green light), and mode of image enhancement and vein depth recognition.
2. It is equipped with table support and stand support, and easy to operate.
3. Vein Depth Recognition: Under Image Enhancement mode, adjust the sign "+" on the vein, then vein depth information will be displayed by green light beside the vein. According to blood vessels from shallow to deep, there will be respectively one, two and three green lights on.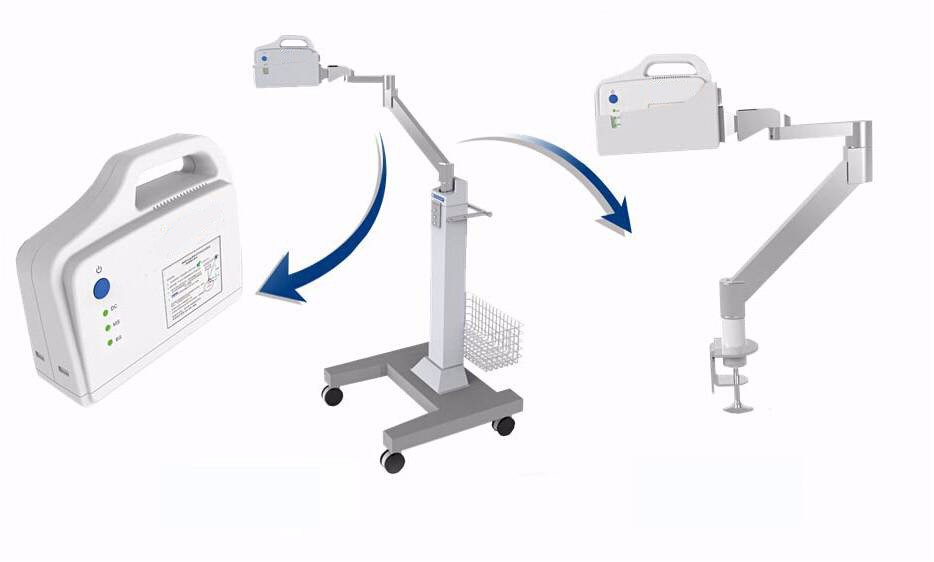 Specification :
Base diameter

 D=640mm

Max.height

1425mm

Lifting Height

400mm

Feature

Light, flexible to use, applicable to many places, long range of adjustment, wide coverage

Application scenario

Inpatient rooms, injection rooms, outpatient rooms, department of pediatrics, emergency departments, blood centers

Clamped Base

Applicable to the 10-80mm thick table

Base size

130*115mm

Max.height

550mm

Lifting height

400mm

Feature

Long range of adjustment, wide coverage
 Cerification 
CE
ISO
THIS PRODUCT NOT TO BE USED IN THE US.