Portable Veterinary Ultrasound Scanner 2-10MHz Waterproof SIFULTRAS-4.2
Firstly, just like in humans, we can use it to look at the uterus – for example, at the puppies and kittens living there. SIFULTRAS-4.2 allows you to see whether the animal is pregnant at a very early stage, and assess how healthy the babies are. Even more importantly, Waterproof Portable Veterinary Ultrasound Scanner can examine the uterus in a sick animal to determine whether or not she has a pyo (a potentially fatal womb infection).
Secondly, Waterproof Portable Veterinary Ultrasound Scanner can examine other abdominal organs – the intestines, the kidneys, the bladder, the spleen and the liver. This way, the VET can check for tumors, twists, and other injuries, without having to open up the patient in surgery. The doctor can use Waterproof Portable Veterinary Ultrasound Scanner to see if there is free blood or fluid inside the abdomen that might indicate internal bleeding; or guide a biopsy needle to a suspicious lump, without needing surgery.
Thirdly, you can examine tendons and ligaments. This is useful in dogs and cats.
Finally Waterproof Portable Veterinary Ultrasound Scanner can look at the beating heart of a dog or cat. The Vet can measure the amount of blood backing up in the atria (a marker of heart failure), see how thickened or thinned the walls of the heart are, measure the speed of blood passing through a narrowed vessel or even see blood leaking through a damaged valve. This has genuinely revolutionized cardiology for dogs and cats.
       Features:
Image smoothing, filtering, edge enhancement, frame correlation, linear interpolation and other processing, the image is crisp and clear high resolution.
Measured for distance, perimeter, area, obstetric and etc.
Individually adjustable near field, far field gain (5 stage adjustable).
Single-B display, continuous real-time status in the field of vision to move the function.
With display playback, gamma correction, histogram and other image processing functions.
With built-in memory, and has an external USB interface, the built-in memory data transfer to PC.
Light weight and convenient.
7 inch TFT screen.
Small and lightweight.
Full digital imaging technology, crystal-clear Image.
Can work with back fat probe.
Low power consumption.
2G Large volume storage image.
Built-in battery.
Solid shell and structure.
Waterproof(Optional).
High Cost-effective.
      Specifications:
Display size: 7 inch TFT.
Scanning manner: Electronic convex array, electronic linear array.
Working frequency: 2.0MHz~10MHz.
Display mode: B, B+B, B+M, M, 4B.
Scanning range: Convex array 60°~150°.
Amplification factor:1.0, 1.2, 1.5,2.0.
Gain control: 8 segments TGC and overall gain can be adjusted respectively.
Image processing: 8 γ corrections, frame correlation, point correlation, line correlation, digital filtering, digital edge enhancement and pseudo color processing, etc..
Image gray-scale: 256 levels.
Scanning line number: 512 lines/frame.
Frame rate: 30 frames/second.
Digital scanning conversion: 512×512×8 bits.
Memory capacity: ≥2GB.
Conventional measurements: distance, perimeter, area, volume.
Obstetric measurement: horses, cattle, sheep, dogs, cats obstetric measurement.
Report function: auto make report.
Battery capacity: 3000mAH/7.4V,can work more than 2 hours.
Display screen: 7″ TFT.
Output interface: USB port, video.
Overall size: 216mm×147mm×27mm.
Total weight: 950g(with battery).
Waterproof: IP65(optional).
                                                                      Scan result: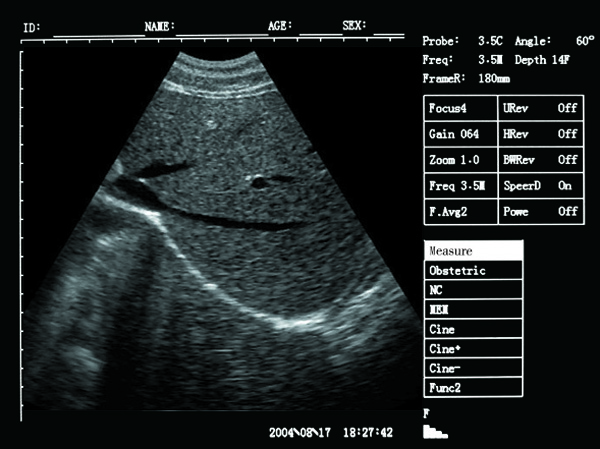 Certifications: 
CE
ISO13485
This product is not to be used in US Market.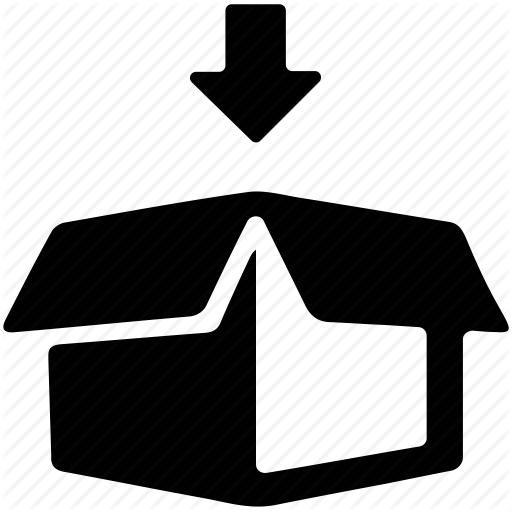 Portable Veterinary Ultrasound Scanner 2-10MHz Waterproof  SIFULTRAS-4.2
Optional: Linear probe, Micro-convex probe, Rectal probe, Backfat probe.
12 Months warranty.