SIFECG-4.2 SMART CARDIO MEASUREMENT  SOLUTION AND BLOOD PRESSURE MONITORING 
Description:
SIFECG-4.2 is  2 in 1 device,wireless and shows the lead 1 ECG and radial artery pulse. It can upload the data to a PC/smart-phone via USB/Bluetooth.
The device is used to monitor the blood pressure and is helpful to those with hypertension disease. It may be applied to the population from age 20 to age 80, for both male and female.
Since the device has to sense the radial artery pulse, it must be applied to left wrist with handheld by right hand.
The device can be measured anytime  users intend to do so, as long as the device is operated correctly.
The measurement result (SYS/DIA/HR) is for reference only and cannot be used as diagnosis basis.  
SPECIFICATION
Cardio vascular monitor:                    Simple,discreet and painless
Precise and reliable:                                          Pulse read technology
Small and Mobile :                                  Portable , measure when and where you want
APP& Cloud integration:                      your data is always available via the cloud
Rechargeable Battery:                          One battery charge is sufficient for up to 150 measurements. Can be                                                                                          charged simply using the USB cable.
Fast measurement
Within just 10 seconds,  provides your current measurement results
Wireless data transfer
Data can be transferred simply via Bluetooth to your mobile phone or PC.
More than blood pressure measurement
Along with the blood pressure values, SIFECG4.2 shows you your pulse and stress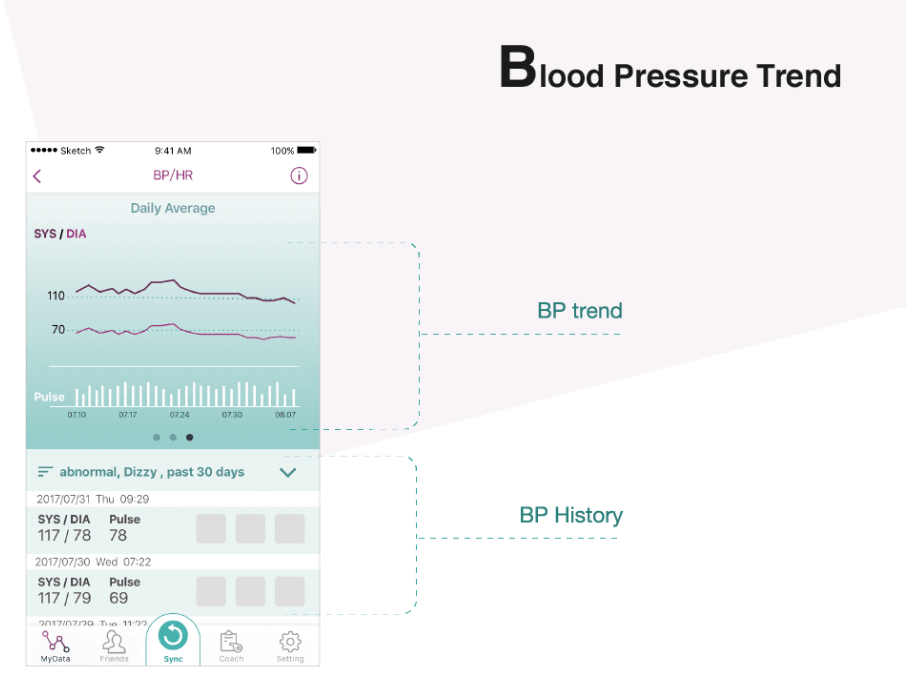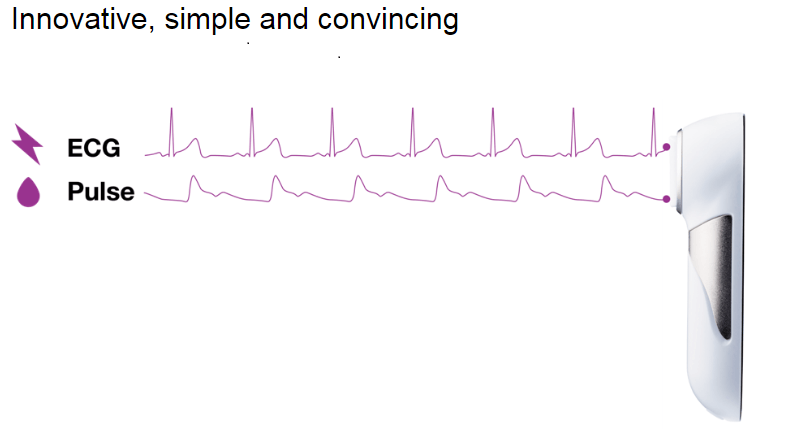 Principles used by the device to generate device output
The device senses the lead 1 ECG and radial artery pulse by using 3 electrodes (1 as RA, 1 as LA, 1 as RL) and 1 pressure sensor. With the aforementioned bio-signal, the device can get certain parameters, including pulse transmission time (PTT), and calculates SYS and DIA respectively according to a formula. The devices can also calculate heart rate (HR) and indicates irregular heart beat as well.
How the device interacts with other device or with the user
The device can be used standalone as a blood pressure monitor, and it can upload the data to a PC/smart-phone via USB/Bluetooth respectively.
Explanation of the material used in the device
ECG electrodes: all 3 are gold-plated or platinum-plated (both are bio-compatible)
Pulse sensor: force sensor encapsulated with silicon rubber, which is also a bio-compatible material.
Mechanical: It includes a bottom case, a mid-frame, and a top lens.
Electronic: PCB with active and passive components powered by a rechargeable battery
Display: back-light LCD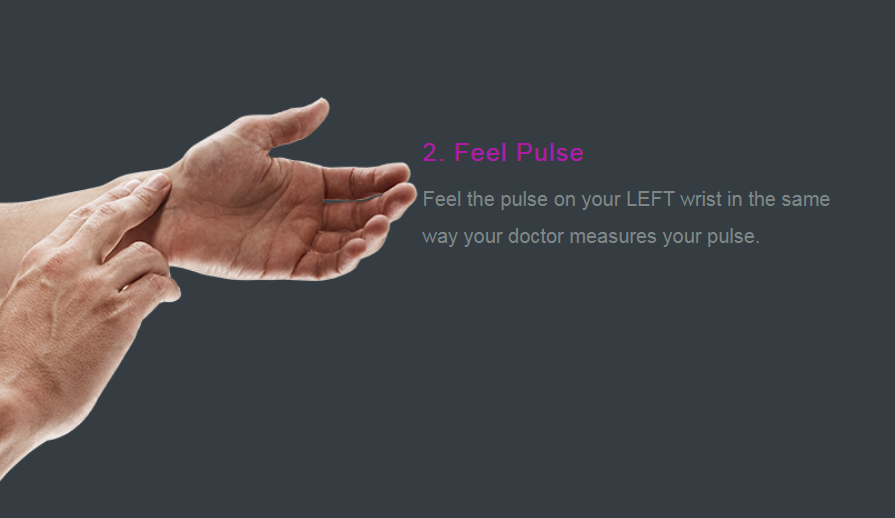 Health information.

Anywhere.Anytime
You can update or access your data easily on your mobile phone (iOS or Android).
app opens up many extra features, such as trend view for historical measurements, artery age, more events, and ECG/pulse waveform viewing. All of your measurement data is stored in the Cloud, where you can always access it and send it easily – this optimises communication with your doctor.
Health plan management
Trend view for historical measurements
ECG waveform viewing
Pulse waveform viewing
Data sharing in private group
rPWV Monitoring
Arterial Age Monitoring
Atrial Fibrillation Monitoring
Arrhythmia Monitoring
>Certifications 
CE
ISO13485
This product is not to be used in  THE US .
15 × Trees planted for one purchased item

12 Months Warranty
 
× 15 Trees planted for one purchased item
One Tree Planted is on a mission to reforest our planet and provide education, awareness and engagement on the importance of trees in our ecosystem. It also has a social impact encouraging and giving incentive to low income people to plant Trees in their Area.
Reducing carbon footprint : A mature tree absorbs an average of 48 lbs of CO2 per year.
We give you the chance to participate and be part of this nobel project. We plant Trees for you for each product you purchase from SIFSOF.