Diabetes Blood Ketone & Glucose Monitor SIFKETOKIT-1.3
As for diabetics, energy is a shortage when the body can not use glucose normally. The decomposition of fat increases to supply energy and a large amount of ketone is produced correspondingly in the body. It would cause metabolic acidosis or serious life-threatening if much of ketone is accumulated in the body. It is very important for diabetics to test ketone in irregular-time. Not only that, some studies show that blood ketone of diabetics will be significantly increased before the rise of blood glucose levels, which may play the role of early warning for diabetes deterioration
      Blood Ketone Monitoring
    Description :
Blood ketone Monitoring System is used to measure blood ketone using peripheral blood or vein blood by laypersons (most of them are affected by diabetes mellitus.). In-home or by a physician in a hospital.
A small drop of blood, obtained by pricking the skin with a lancet, is placed on a disposable test strip that the meter reads and uses to calculate the
blood Ketone level. The meter then displays the level in units of mg/dl or mmol/l.
    Ketone Test:
The β-HBA, in the presence of hydroxybutyrate dehydrogenase, was oxidized to acetoacetate with the concomitant reduction of NAD t o NADH.
The NADH was reoxidized to NAD by an electron mediator, and the current generated was directly proportional to the β-HBA concentration. Insert End Reaction Area After 30 s, the concentrations (mmol/l) were displayed.
Operating Range:
10 to 40
   Features:
Protection from diabetic ketoacidosis.
Blood ketone monitoring: 30-second test for ketone body.
Advanced, professional, rapid, convenient and inexpensive.
Used by the world leading bio-enzyme technology.
better than another test methods for ketone body.
Siphon sample injection, automatic switch-on & switch-off.
Track display for time and date.
Easy to operate.
Self-test for those patients with symptom of diabetic ketoacidosis.
Top choice for severe diabetics.
Application of ketone test for pregnant women who are succumbed to severe vomiting.
     Specifications:
Meter Storage Conditions: -40℃ to 55℃.
≤93%humidity.
860~1060hPa atmospheric pressure.
System Operating Conditions: 10℃ to 40℃.
≤80%humidity.
860~1060hPa atmospheric pressure.
Measuring Range (Testing Blood Keonte): 0.3mmol/L~6.0mmol/L.
Memory Capacity (Testing Blood Ketone):1 blood ketone results.
with time and date.
Display: LCD display.
Blood volume (Testing Blood Ketone): 2.5uL.
Size: 96mm*55mm*17mm.
Weight: 70g.
Power supply: 1.5V×2DC(Type:AAALR03).
Test strip Storage Conditions: 4℃ to 30℃.
≤93%humidity.
Atmospheric pressure 860~1060hPa.
Construction: Handheld.
Protection Class: Ⅲ.
Rated Operation: Continuous operation.
Accuracy: The recovery of D-3-hydroxybutyric acid is 80%-120%.
Repeatability: The repeatability using capillary blood with the blood ketone systems is < 0.1mmol/L SD at a level of<1.0mmol/L and <7.5% CV at a level of ≥1.0mmol/L.
Detection limit (lowest value displayed): 0.3mmol/L (3.12mg/dL) for the blood ketone test strips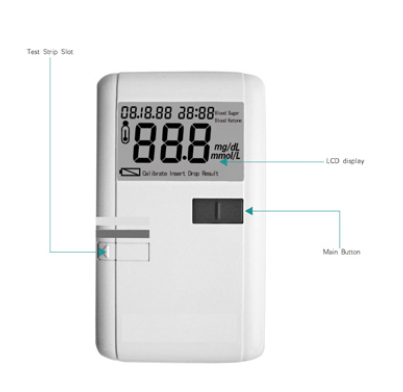 Bluetooth Glucometer with Ketone warning:
   Features:
Wireless (Bluetooth) Technology.
Advanced and accurate biosensor technology.
Large and easy-to-read display.
Auto power on when striped.
Fast accurate results in 5 seconds.
Small blood sample size.
Unfulfilled blood sample detection.
Ketone warning.
Meal Comment.
Last 7 result average.
Downloadable 120 test data with time and date.
Switching between mg/dL and mmol/L.
   Specifications of the Diabetes Blood ketone & Glucose Monitor SIFKETOKIT-1.3 model
Model Name: SIFGLUCO-2.21
Range: 1.1 ~ 33.3 mmol/L (20 ~ 600 mg/dL)
Response time: 5 seconds
Memory sets : 120 sets
      Operating Conditions:
Temperature10 ~ 40 °C (50 ~ 104 °F)
HumidityR.H. < 80%
Elevation< 3000 m
      Storage Conditions:
Meters-10 ~ 50°C(14 ~ 122°F) R.H. < 90%
Strips2 ~ 40°C(35.6 ~ 104°F) R.H. < 90%
      Delivery Condition:
Meters: -10 ~ 50°C(14 ~ 122°F) R.H. <90%
Package with the lancet or strips: 2 ~ 40°C(35.6 ~ 104°F) R.H. < 90%
Blood Volume: > 1 ul.
Sample Type: Capillary whole blood.
Hematocrit (Hct): 30 ~ 55%.
Power: AAA(1.5V) alkaline battery x 2.
Battery Life: At least 1000 measurements (Bluetooth is OFF).
Display Dimension: 40 x 29 mm.
Device Dimension: 88(L)x 58(W)x 23.2(H)mm.
Weight: 48.2 grams (without batteries).
Principles: Electrochemical biosensor technology.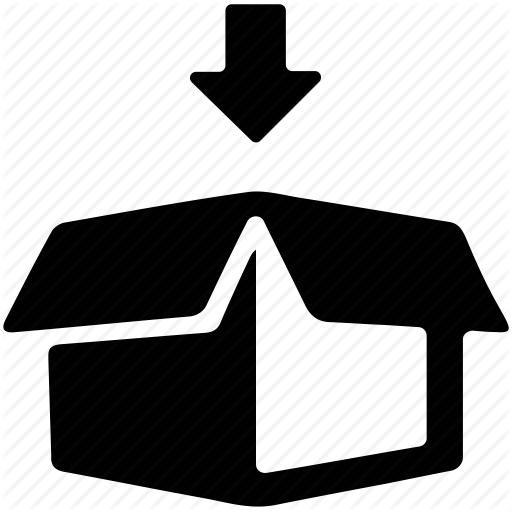 1 Bluetooth Blood Glucose Meter with Ketone warning
1 Blood Ketone Meter
*1 Box Blood Glucose test strips ( 50 test strips)
*1 Box Blood Ketone test strips ( 20 test strips)
* Lancing Device
*Lancets
* Carrying Bag
12 Months Warranty