Disinfection Robot with Temperature cheker, AI Facial Mask detection feature
SIFROBOT-6.4
During times of medical crisis, Artificial intelligence lends a hand to help humanity managing emergency conditions and guarantee an accelerated and effective decontamination process. In this context, The Disinfection Robot  with Temperature checking SIFROBOT-6.4, with its wide range of features , joins the Anti-Coronavirus campaign to backup humanity's efforts containing the pandemic and act as a safety net that will report any emergency condition breaching , leaving no room for costly errors.
The SIFROBOT-6.4 sterilizes and patrols any kind of  areas. Especially, Airports, subways and transportation facilities that are the pathways that transmit the virus from one country to another.
The inadequate traditional measures used in these facilities has exacerbated the medical crisis and helped the COVID-19 to evolve from a from a mere national epidemic phase to a terrifying international pandemic.
How else could the virus overwhelm the globe within few months? How else could the acuteness of the disease differentiate from one country to another?
The key factors is security measures! Spanish Flu has killed over 50 million person during the late 20's . Luckily, through the implementation of our today's advanced technology we can forestall such massive casualties. Temperature checker & Disinfection Robot SIFROBOT-6.4 assures a well-sterilized environment where such viruses has no change to survive, supervises security measures and ensures the  necessary conformity to these measures .

Temperature checker & Disinfection Robot: SIFROBOT-6.4 main Functions:
Disinfection function: carry out continuous disinfection for 7*24 hours in crowded places or high-risk areas.
Body temperature measurement function: the body temperature of people in crowded places or high-risk areas of the epidemic is measured. Through the analysis of infrared thermal map, the abnormal body temperature of people is judged and the alarm is given in time.
Detection of personnel wearing masks: voice reminder for those who do not wear masks.
Remote control function: through the real-time connection of communication module and background. It can be manually controlled by the central control room staff to complete temporary or sudden tasks.
Thermal Sensors: This equipment makes the robot very versatile since it can used for surveillance and security patrolling
Intelligent analysis: fast information collection and real-time processing. The returned information is automatically processed by the system,which is convenient for the watchman to make a quick decision.
Seamless monitoring: 24-hour continuous monitoring and real-time monitoring .
Warning of high risk and real-time feedback: the images collected by the inspection robot can be monitored in real time, and the information such as on-site video, infrared temperature measurement image of human body and whether to wear masks can be sent back to the main control room through wireless network in real time.
Multi-sensor and Simultaneous Localization And Mapping technology: with lidar as the core, it can work normally in various environments and working conditions, can quickly generate environment maps, and can complete positioning and navigation functions without manual remote control. High positioning accuracy, flexible obstacle avoidance, etc.

Advantages of the Temperature checker, Disinfection Robot SIFROBOT-6.4
Reducing human contact and making use of autonomous unmanned machines to carry out a risky task.
Reducing labor consumption and number of worker on boats and plane boards.
Effectively reducing the risk of infection in crowded and frequently-visited areas such shopping malls, hospitals, banks, post stations..
On-spot temperature checkups which helps medical staff monitoring people in airports and waiting rooms.
Guaranteeing safety and security to the whole community and preventing infected people from 'infiltrating'.
Adapt to multiple scene platform: obstacle detectors and independent navigation systems.
 Leaves no room for human error.
 Replacing large cleaning staffs who carry out decontamination process on planes and boats; therefore, minimizing the risk of having an infected cleaning team passing the virus to each other to 0.
Large sterilization spectrum and fast disinfection process.
Disinfection Robot SIFROBOT-6.1 Multi-scene applications:
Temperature checker, Disinfection Robot SIFROBOT-6.4 can be use in:
Medical institutions: Isolation ward, operating rooms, ERs, waiting areas, etc.
Transportation: Airport, train station, bus stations, etc.
Government: Offices.
Public areas: Hotels, shopping malls, museums, etc.
Banks.
Laboratories.
Large buildings.
Restaurants.
Plane boards
Boats
Any type of crowded and closed facility that requires constant sterilization.
The Temperature cheker& Disinfection robot: SIFROBOT-6.4  combines three functions of body temperature monitoring, personnel wearing mask detection, and independent disinfectant spraying.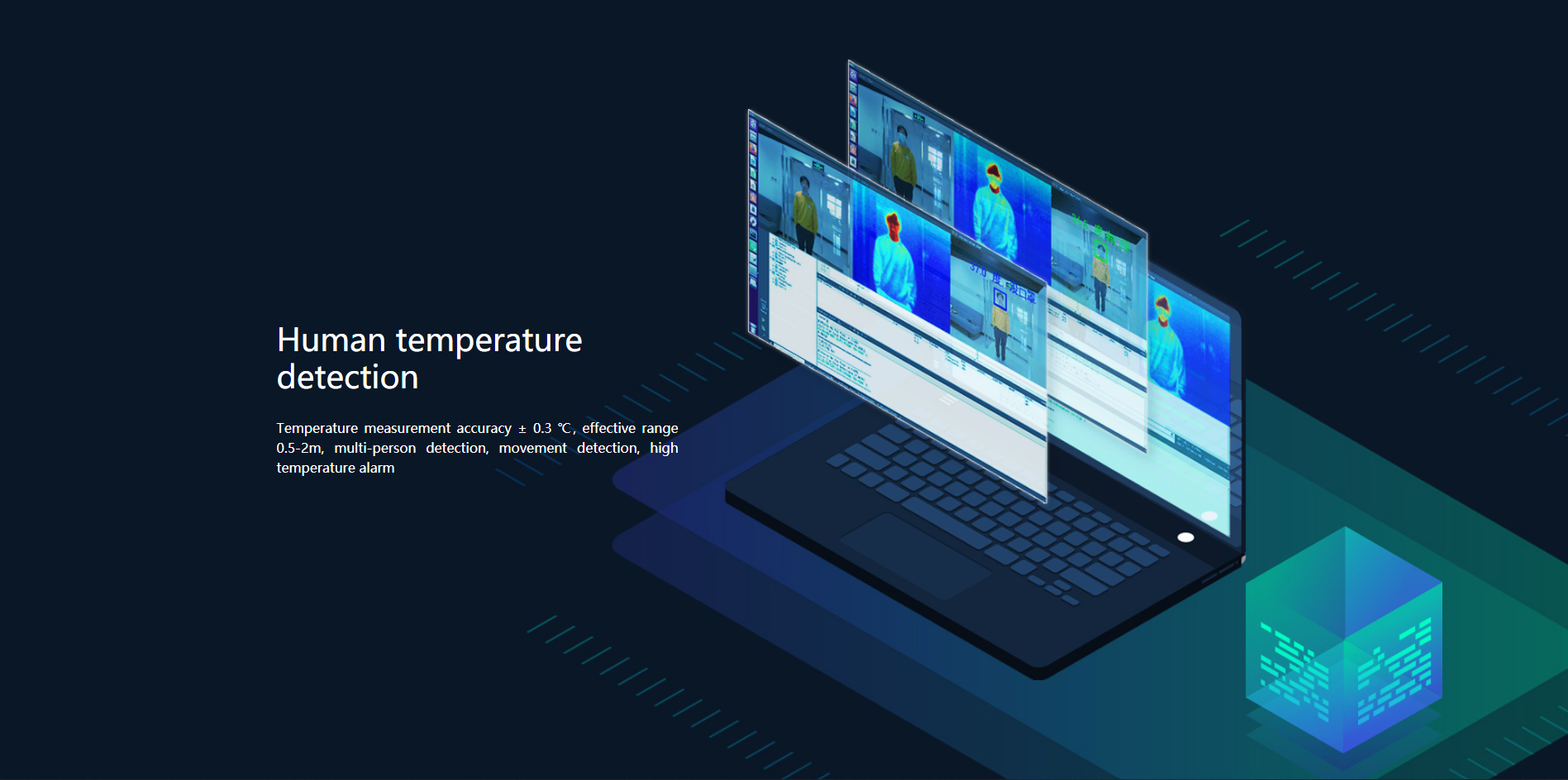 For the temperature monitoring function, according to the opinion of a professional doctor, the method of measuring forehead temperature or wrist is affected by many factors, such as weather, external ambient temperature, wind speed, and measurement methods, which will cause large errors.Therefore, SIFROBOT-6.4 is equipped with high-precision temperature measurement equipment, using thermal imaging technology, and visible light cameras, which can perform body temperature measurement within an effective range of 0.5-2m, and the temperature measurement accuracy can reach ± ​​0.3 ° C, which provides temperature measurement in public places.
The robot can perform reciprocating, non-contact, long-distance, and large-scale screening in high-risk areas of the epidemic, quickly trigger high-temperature alarms when abnormal body temperatures are detected, and support the retrospection of historical data and data analysis.
Security precautions: Wearing a mask is the most effective means of self-protection and blocking the virus transmission.Therefore, SIFROBOT-6.4  combines the camera and face recognition technology to achieve real-time and accurate monitoring of mask wearing with the support of algorithms.
When it is detected that the person in question is not wearing a mask, the robot reminds him by shouting, takes an instant picture, sends it to the background together with the location information, and sends the monitoring data to the cloud through the network to achieve historical data.
Disinfection: The robot tank can carry up to 30L of non-flammable and explosive liquid disinfectant.  The robot can automatically calculate the disinfection time according to the are size,  perform 360 ° dead angle disinfection autonomously. Additionally , SIFROBOT-6.1 can automatically return when encountering low water or low power conditions.
The Temperature checker & Disinfection Robot SIFROBOT-6.4 represents one of the leading-edge artificially intelligent robots that will help us to tighten our grip over the deadly outbreak of COVID-19
Temperature checker & Disinfection Robot SIFROBOT-6.4
12-Month Warranty
30 × We plant for you thirty Trees 































 
× 30 Trees planted for one purchased item 
One Tree Planted is on a mission to reforest our planet and provide education, awareness and engagement on the importance of trees in our ecosystem. It also has a social impact encouraging and giving incentive to low income people to plant Trees in their Area.
Reducing carbon footprint : A mature tree absorbs an average of 48 lbs of CO2 per year.
We give you the chance to participate and be part of this noble project. We plant Trees for you for each product you purchase from SIFSOF.
Let's re-Green our Earth together 🙂  



 …