Intelligent Telepresence Robot : SIFROBOT-2.0 With 200² Laser Navigation Area
September 28, 2017
SIFSOFT-1.1 SOFTWARE For Thyroid Ultrasound Images
October 4, 2017
Description
Thermal Papers Printer: SIFULTRAS-1.2
SIFULTRAS-1.2: Top Quality Thermal Print Media for printing Ultrasound Scanned Images
Used for printing high-resolution ultrasound scan images .
Medical doctors around the world depend on SIFULTRAS-1.2 high-resolution image capability to make accurate and highly sensitivitymedical diagnoses.
UV-cured with  high-gloss surface,perfect resistance to water and extra high optical density .
-Prints Black&White Video images on Medical Ultrasound Diangnosis systems
-Precision Printing Suitable for Thermal Sensitive Printing Method
-Perfectly fits Sony and Mitsubishi Video Printers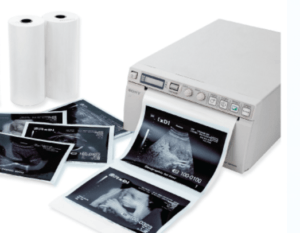 ITEM
SIZE

FOB Price

SIFULTRAS-1.2-1100HG
110mm×18m
USD 12.5 / roll
SIFULTRAS-1.2–1100HD
110mm×20m
USD 12.5 / roll
SIFULTRAS-1.2
-1100S
110mm×20m
USD 8.20 / roll
Minimum Order Quantity
3,000 rolls
Packing:  Each roll in a vinyl bag
*5 rolls in an inner carton.
*10 inner cartons in a master carton.
*60 master cartons in an export pallet.
Certifications
FDA 
CE
ISO13485
This product is not to be used in  The US .
WooCommerce Product Attachment