Wireless 3 in 1 Ultrasound Scanner SIFULTRAS-3.3
Triple Headed: Convex, Linear and Cardiac Probe
The 3 in 1 wireless ultrasound SIFULTRAS-3.3 include convex, linear and cardiac scan modes in same one probe. In addition, the SIFULTRAS-3.3 supports 5G, works on iOS, Android and Windows.  There is no need to change probe head. As this can be done by simply changing the software. SIFSOF's engineer team developed this portable ultrasound machine in a way for it to be easy and convenient to use.
The wireless ultrasound scanner SIFULTRAS-3.3 is a highly versatile device. It serves various medical practitioners and fields. First of all, the convex probe. Aside from being used as a point of care (POC) ultrasound in internal and external medicine. This probe is also mainly used for OB/GYN, liver, kidneys, Urinary … etc.
On the other hand, the Linear transducer of the SIFULTRAS-3.3 provides qualitative and quantitative data. Thanks to it's smaller footprint it aids in evaluation of soft tissues, joints, nerves and muscles. Further, the linear ultrasound scanner is also a highly effective POC ultrasound scanner. In the evaluations of; MSK (Muscular-skeletal), Vascular , nevers…ect. , Ultrasound-guided.
Furthermore, the linear probe is dependable guide for many procedures. To name a few; anesthesia, injection, Puncture, BNB,  PICC, midline, Dry needling, …Hence this device can serve many medical fields, from Orthopedics, Pediatrics, Sports medicine, … to emergency/ critical care.
Last but not least, the cardiac probe. This probe does not only gratify cardiologist of its effectiveness, but also emergency doctors, anesthetists… etc. Thanks to its lower frequency (3.5-5 MHz) the probe allows the practitioner to make PW measurements. To accurately and precisely diagnose not only the blood flow velocity but also echocardiograms in general ( for eg: FOCUS, transthoracic echo TTE ..)
In brief, the SIFULTRAS-3.3 serves as the perfect portable ultrasound machine in any medical facility. Thanks to its easy to use interface, no special training is required to use the SIFULTRAS-3.3. It is lightweight, easy to carry and easy to use.
      Color Doppler Mode is needed to:
Give a visual overview of flow within the vessel or heart.
Rapid identification of vessels, valves, turbulent flow.
Evaluate flow direction and velocity.
Measure volume and percent vascularity when combined with 3D Mode.
Guidance for reproducible quantification of flow velocities using Pulsed-Wave Doppler.
Locate area of stenosis or thrombosis.
Determine the existence and amount of arterial plaques and associated turbulent flow.
Find small vessels such as mouse coronary arteries, femoral and arcuate arteries.
Evaluate blood flow after a stroke or other cases due to impaired blood flow.
Observe blood flow to major organs such as heart, kidney, liver pancreas, carotid, abdominal aorta, and others.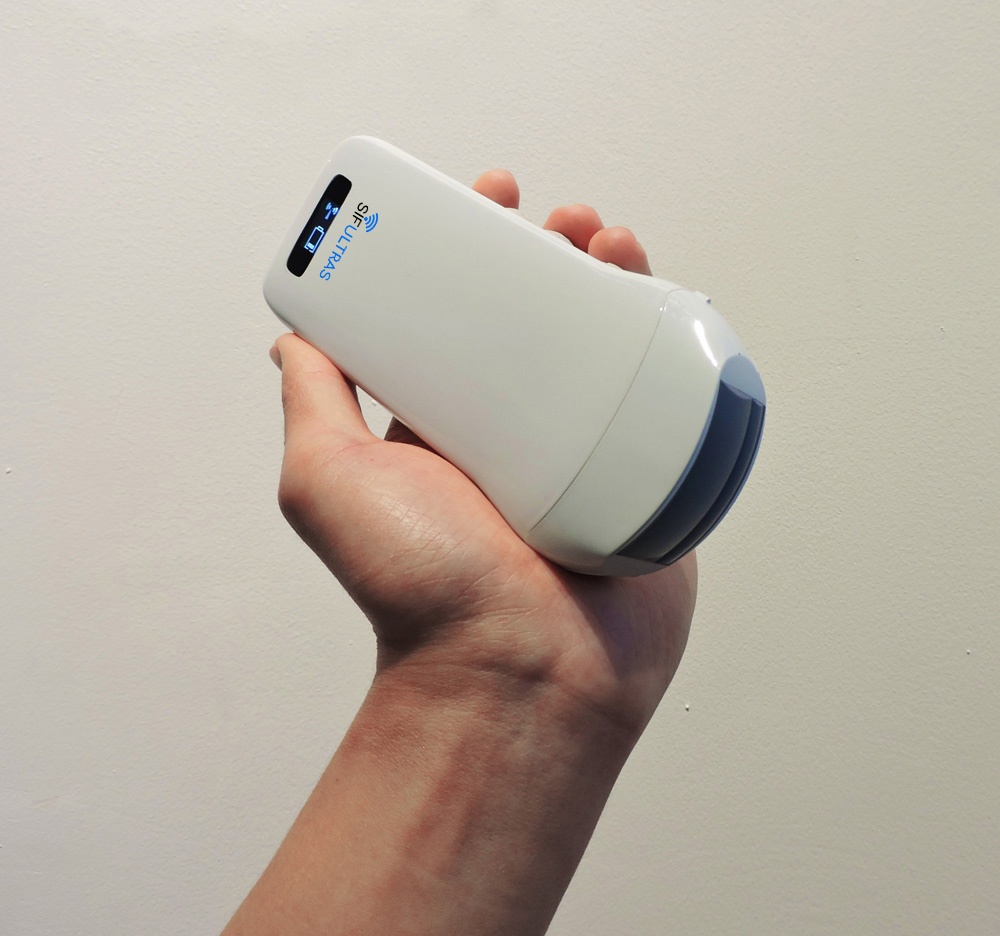 Features:
This types machine is 3 in 1 probe.
Include the convex probe , linear probe and cardiac probe.
Moreover, no need change the probe head. only change from the software.
Changing the probe will have not harm the machine .
Furthermore, it is easy and convenient to use.
Cardiac probe: Cardiac.
Linear : MSK(Muscular-skeletal), Orthopedics, Vascular, Pediatrics, Sports medicine, anesthesia , injection , Puncture , nevers…ect. Point of care, Ultrasound-guided procedures, Veterinary and among other medical fields.
Convex: OB&GYN, liver ,kidney ,Urinary …etc .Point of care, Internal medicine,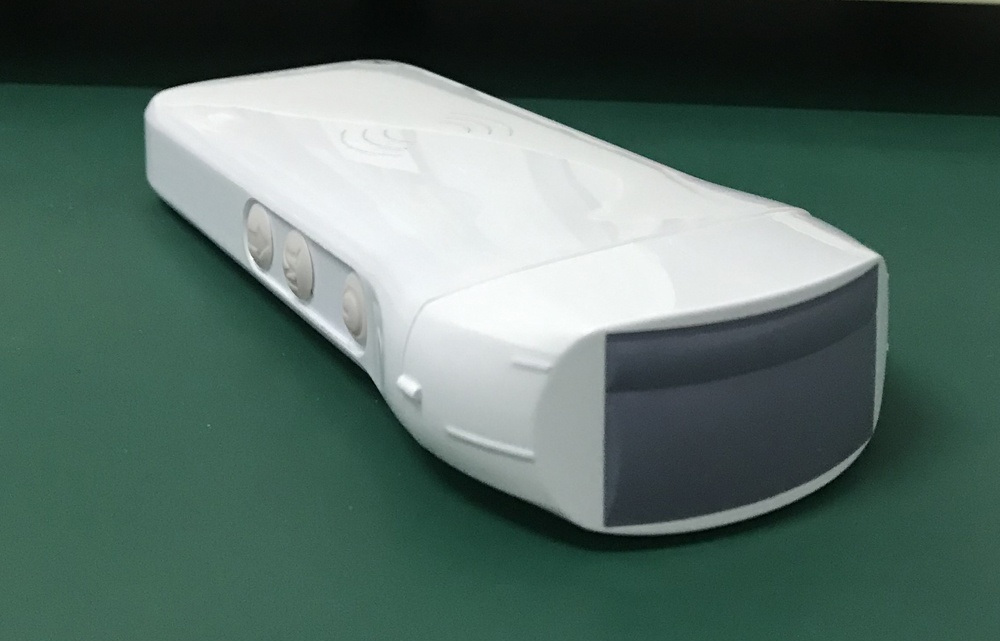 Specifications: 
Probe: Wireless ultrasound scanner SIFULTRAS-3.3 . Convex probe, Linear probe, Cardiac probe.
Frequency:
Convex probe: 3.5/5.0mhz.
Linear probe: 7.5/10mhz.
Cardiac probe: 2.5/5.0mhz.
Depth:
Convex probe: 90-305mm.
Linear probe: 20-80mm.
Cardiac probe: 90-160mm.
Host: IOS Android and windows.
Connection: 802.11.n WIFI(AP).
Playback frames: 100, 200, 500, 1000 optional.
Throughout: 150Mbit/s.
Field of view: 80 degree.
Display mode: B, B/M, color, PW, PDI.
Image gray scale: 256 level.
Channel: 64.
Frame: 24s/f.
Gain: 40-110Db.
Language: English.
Power: by built-in battery.
Power consumption: 4W (probe run) /1.5W (probe stop).
Replaceable Battery: Yes.
Battery last: 3 hours(working time), More than 5 hours(stand by time).
Machine Radius: 44mm.
Machine Size: 157(h)x70(w)x30(d) mm.
Package Size: 240(h)x235(w)x100(d) mm.
Weight: 227gram.
Scan Results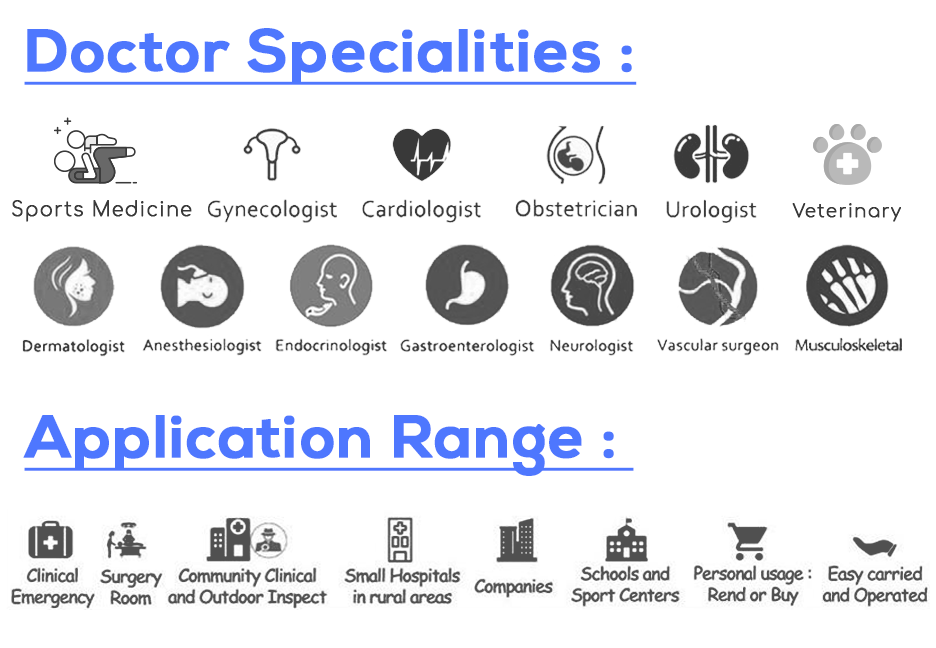 Certifications:
CE.
This product is not to be used in the US.
Wireless 3 in 1 Ultrasound scanner SIFULTRAS-3.3 Triple Headed; Convex, Linear and Cardiac Probe
1* Wireless charger
1* User Manual
We plant for you Ten Trees










 
× 10 Trees planted for one purchased item
One Tree Planted is a movement. Our mission is to reforest our planet, provide education, raise awareness and engagement on the importance of trees in our ecosystem.
Above all it has a social impact. Encouraging and giving incentive to low income people to plant Trees in their Area.
Reducing carbon footprint : A mature tree absorbs an average of 48 lbs of CO2 per year.
We give you the chance to participate and be part of this noble project.
We plant Trees for you for each product you purchase from SIFSOF.
Let's re-Green our Earth together 🙂 



 …
Related Posts:
Nasogastric Tube PlacementFASTUltrasound-guided Radial Arterial line placementCOVID-19, Lung UltrasoundIntraoperative Vascular Ultrasound